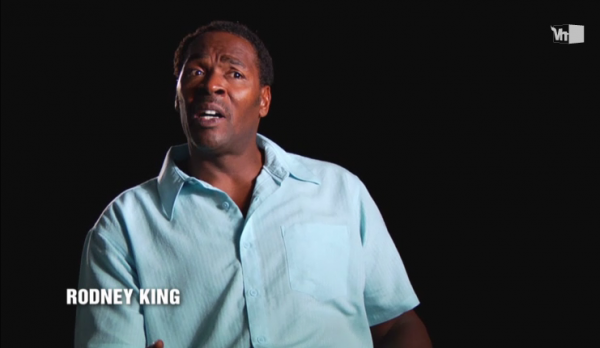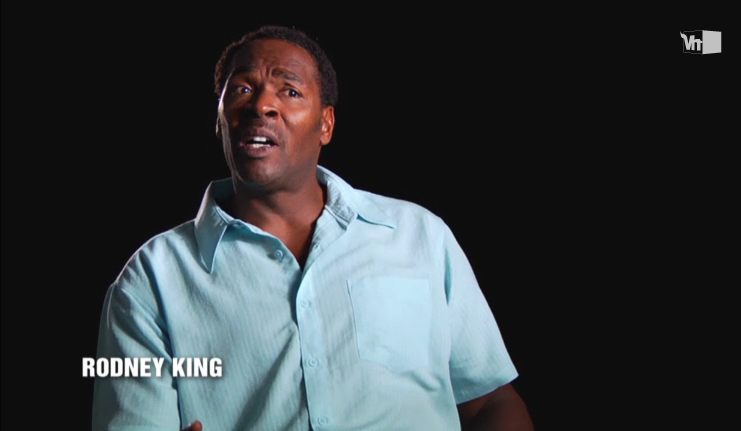 The news of Rodney King's death, this past Sunday, June 17, 2012, really rattled me.  His name was front and center this past March 3, 2012- the 20th "anniversary" (odd word to use in this circumstance) of his beating by LAPD that was caught on tape by a nearby resident.  We were all angered and/or perplexed on April 29, 1992 when a verdict was reached, and none of the officers received jail time.  We sat glued to CNN in the same way we did in the wake of Hurricane Katrina, as the LA riots ensued wondering how this would all end.  We watched Rodney King utter "Can't we all get along?" and how that simple phrase seemed to capture the angst of a country riddled with racial injustices dating back to transatlantic slave trade and instances of police brutality that were previously unrecorded in Los Angeles and cities across the nation.
VIDEO: Rodney King says famous phrase during press conference in 1992
We held Rodney on a pedestal, killed in his name during the LA riots, and uttered that famous phrase to diffuse tension in even the most benign circumstances.  We got a closer look at his personal life when he became a patient/cast member on VH1's "Celebrity Rehab with Dr. Drew 2" and "Sober House 1."  A particularly sad part of reality, television or otherwise, we've had to say goodbye to some of cast members- Mike Starr, Jeff Conaway, and now Rodney King.
VIDEO: Dr. Drew weighs in on Rodney King's death
(see also Yahoo! TV article "Dr. Drew Pinsky on Rodney King's death: 'I feel angry because I know it didn't have to happen'")
Back on May 1, I wrote a blog post "Must see documentary, 'UPRISING: Hip Hop and the LA Riots' airs on May 1 on VH1."  Directed by Mark Ford and narrated by Snoop Dogg this documentary aired as part of the VH1 Rock Docs series.  In the wake of Rodney King's death, the documentary is airing again on Wednesday, June 20, 2012 at 8pm ET/PT on VH1.  I've seen it, and will watch it again.  You can also stream it at any time on VH1's Rock Docs site – CLICK HERE.
VIDEO: VH1 Morning Buzz Live extended interview footage of Rodney King about his memoir and documentary
(click here to watch on VH1's website)
On April 24, 2012, Rodney released a memoir entitled "The Riot Within: My Journey from Rebellion to Redemption."  In the memoir, he admits that he hasn't maintained sobriety.
RIP Rodney King…
Related Links