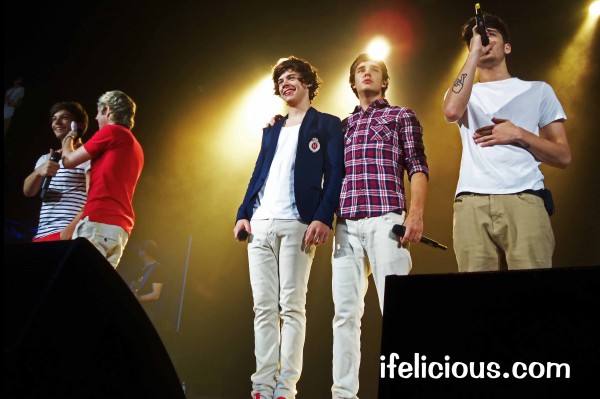 In my next life, I want to come back as a teen heartthrob in a boy band!  Take UK pop band One Direction who is now what The Beatles, The Jackson 5, and New Kids on the Block were in years past, for instance.  It was an experience, to say the least, to watch tens of thousands of teen girls (and a few boys) screaming at the top of their lungs –  faces painted, t-shirts customized, and signs handmade with markers, glitter, and even one I saw had working lights – lined up literally around Chicago's Allstate Arena anxiously awaiting the best night of their life.  It's no surprise that last Saturday's One Direction concert was sold out and paramedics were close at hand (I even witnessed them wheel away one girl who likely fainted from sheer excitement).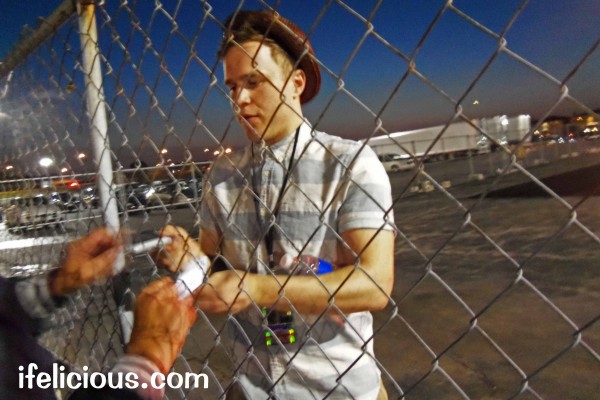 Opening acts kicked off with LA based pop singer Manika (website, Facebook, Twitter) who released her second single "Good Girls" on May 22 from her debut EP "The Middle of Hollywood."  She's an artist whose career I've been following closely and the means to which I was able to do press at this highly coveted event.  Then, UK pop singer Olly Murs (website, Facebook, Twitter) who like One Direction gained fame from competing on "The X Factor," took the stage with a sex appeal he owns in a way that kind of reminds me of Bruno Mars– even though their music styles are very different.  Olly is joining One Direction on a few of their tour dates, and Chicago was one of them.  Lucky me because we spoke briefly as he signed an autograph out in the parking lot (see my photo slideshow and photo above), and I hope I'm able to interview him for my blog.
PHOTOS
Here are photos from the concert.  I realize that it's almost impossible to say the name One Direction right now and then try to bring your attention to another artist touring with them as well, but I did interview Manika while she was in town.  I'll be posting that online real soon.  Her journey has been incredible and now she's sharing the same stage as One Direction.  For those that can't read past the words "One Direction," I did get her to share some stories about hanging out and touring with them as well!
(not able to view slideshow? click here to view on Picasa)
SIGNS WERE CONFISCATED…BOO!
*throws tomatoes at security*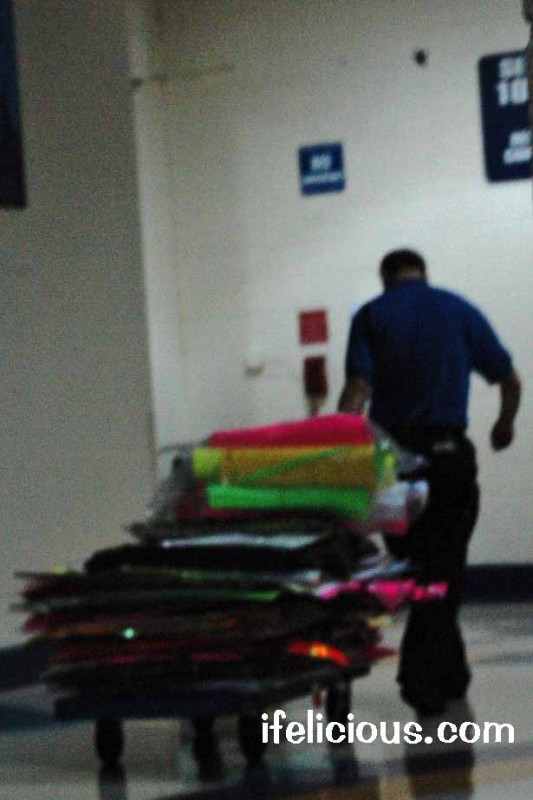 My heart melted to see soooo many girls who brought their handmade signs to the One Direction concert only to have them taken away by security at the door.  Maybe it was to prevent people's views from being obstructed, but it just seemed like something they should've told fans well in advance.  I'm not sure it's that way at every venue on the tour, though.
BEACH BALLS WERE OK, THOUGH
As soon as One Direction took the stage, the beach balls started floating all around Allstate Arena.  I had to dodge quite a few in the press pit in front of the stage, but it added to the overall enthusiasm that came with One Direction's performance.
MANY THANKS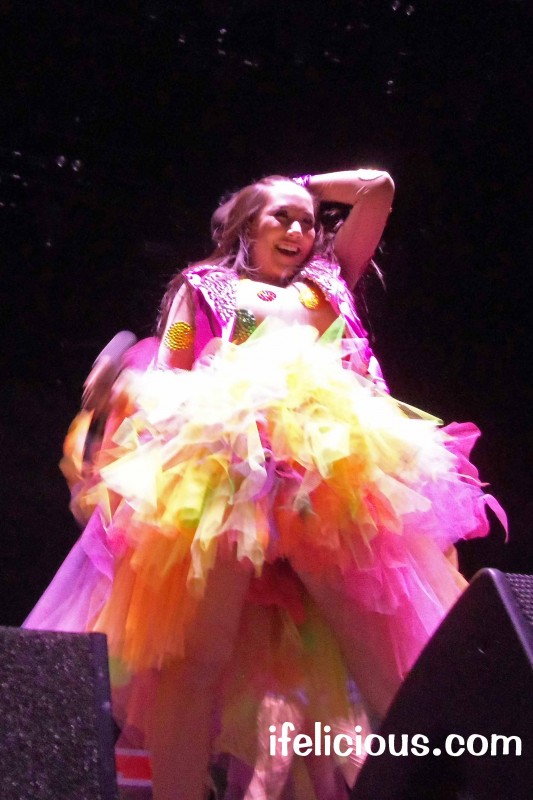 While I know I've had to start small, I work very hard to continuously bring you bigger and better interviews, exclusives, features, and event coverage.  I literally had to pinch myself when I realized I was standing right alongside the Chicago Tribune, the Chicago Sun-Times, and TimeOut Chicago in the press pit at the One Direction concert no less!  Not too shabby, eh?  😉  Nevertheless, it would not have come to fruition without Manika's team, 'Stache Media, Live Nation, and my hubby who grudgingly agreed to be my assistant at my last minute time of need.  A million thanks to all of you! xoxo
Related Links
One Direction
Manika
Olly Murs