This marks the close of my season 2 interview series with Style Network's "Big Rich Texas" reality TV stars Bon ("Bonnie" or "Dr. Bon") Blossman and her daughter Whitney Whatley.  😥  If you've read Part 1 and Part 2, you've been privy to Bon and Whitney's take on cast members like Pam Duarte, Leslie Birkland, Kalyn Braun, and Tyler Bereiter all of whom have all fallen out of favor with Team Bon and Whit- either temporarily or indefinitely.  I also made sure to probe into Bon and Whitney's lives that aren't given attention on the show.  In part 3, you'll get a little more insight into Bon and her husband Jason's renewing of their vows, the impact of doing reality TV on Bon's teaching career, and I find out if Whitney has plans to spread her wings and leave the comfort of her family nest.
INTERVIEW PART THREE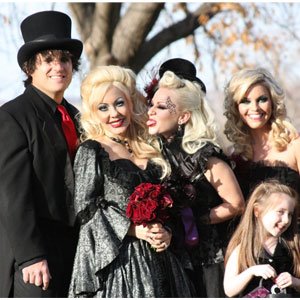 Bon and Jason Renew Wedding Vows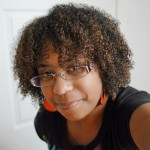 Ifelicious:  Congratulations on 18 years of marriage and renewing your vows!  Did you also take a second honeymoon type of trip to commemorate the occasion?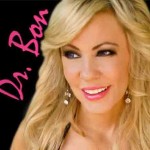 Bon:  Yes, we were going to to renew our vows in Vegas and decided to do it here (at Woodhaven Country Club) instead, and then we just went to Vegas for a honeymoon.  We had a little too much fun.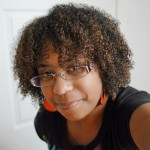 Ifelicious:  Ha ha!  Does that mean we have another little Whitney or Zack on the way?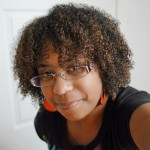 Ifelicious:  Not that much fun?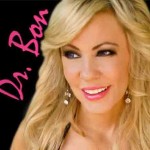 Bon:  No, and Whitney went with us.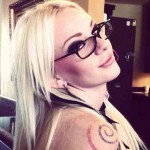 Whitney:  We rode a mechanical bull.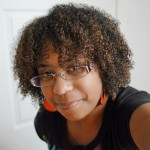 Ifelicious:  I would've loved to have seen y'all doing that.  Sounds like you did have a good time…Was Whitney's attendance at your wedding truly a surprise?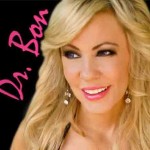 Bon:  Oh God, yes!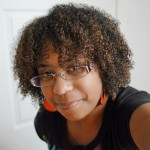 Ifelicious:  Those were real tears, too?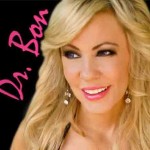 Bon:  Yes, if you knew me you'd know that I've cried four or five times in my life.  I'm just not an emotional person, but that was very touching.  She shocked the hell out of me.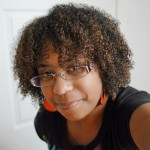 Ifelicious:  I noticed that your husband is more visible this season.  Is that by choice, or are the producers just covering more of that aspect of your lives this season?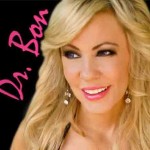 Bon:  Well, my husband didn't sign up to do the show and neither did my son.  They wanted nothing to do with the cameras the first season, and the short time that you did see them was because they were making fun of me.  This season I just did a lot of talking and got them to come around when the cameras were here.
VIDEO: The Derek Z Show interviews Bon Blossman
(click here to watch directly on YouTube)
Professor Blossman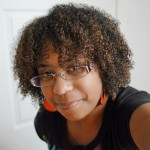 Ifelicious:  Are you still teaching?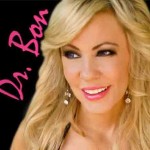 Bon:  I am still faculty.  I did take this semester off due to the filming, but I'm scheduled to go back in the summer.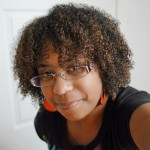 Ifelicious:  How do your students respond to you being on TV?  Has it affected your professor-student relationship in any way?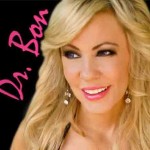 Bon:  Yes, this is kind of sad.  I used to use puppets while I'm teaching, and I had funny videos and funny presentations and I would do skits and people loved me for that.  I never had one bad review the entire time.  In fact, I was ranked one of the top professors as far as teaching was concerned.  Then, once the show aired, I felt that if I still taught in that method that they wouldn't take me seriously.  So, I kind of had to settle in to being more of a boring, traditional professor…I just feel like I'm robbing the students of what I'm talented [at], but it's kind of the price I have to pay in order to have them still respect me as a professor.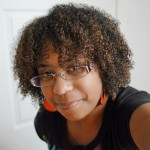 Ifelicious:  I understand.  You may be able to find a happy medium somewhere along the line.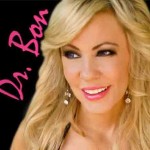 Bon:  That's why I'm hoping to do my internet show because I can still get out my personality, and people learn better when they're laughing.  So I can tell them, 'Look, hey, if you don't understand Krebs cycle, go see my YouTube video.  I'm not going to act like that in class, but hopefully that will help you.'
For more about Bon's internet show, read part 1 of this interview series, and go to the subsection "Bon and Whitney's New Ventures."
Whitney and Her Plans to Leave the Nest…or Not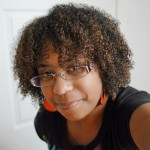 Ifelicious:  Are you in school now, Whitney?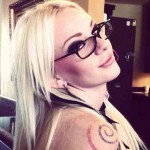 Whitney:  No, I'm not right now.  When the second season got brought up, I don't think that I could've handled it – working and filming and going to school – because I wouldn't have time to study, but I am going to go back to school in June [2012].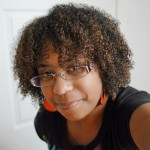 Ifelicious:  So I'm just going to go there with you, Whitney…when are you going to grow up?  Do you have plans to move out on your own?  Do you see yourself having a family, a job, like just being totally independent?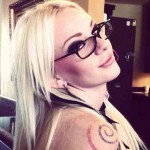 Whitney:  Ya, I see it, but what's the point of growing up?  That's not fun.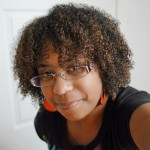 Ifelicious:  Let me rephrase that because I agree.  I don't consider myself a grown up yet, either.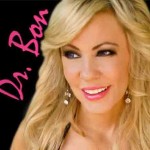 Bon:  Me either!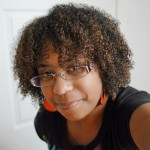 Ifelicious:  It's nice to kind of have your own and be able to do your own thing and still have the great close relationships that you have with your family…Do you have the desire to move out on your own?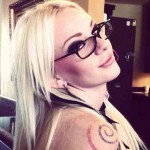 Whitney:  Well, I moved out when I was 17.  I tried to grow up too fast, and I failed with all my bad decisions.  So, I am now working on myself living in my mom's house.  (Whitney asks her mom) When did I move back here?  Was it a year ago?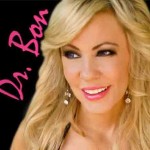 Bon:  It was the fall before we filmed the first season.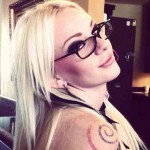 Whitney:  So, I haven't been back at home long at all.  Not even a year.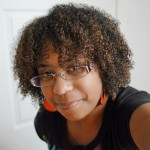 Ifelicious:  OK, so you've had a period of time that you've gone out and lived on your own.  It's not that you don't feel totally capable if you had to.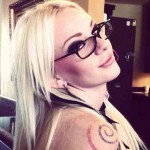 Whitney:  No, and I also lived in a different state than my parents did.  I moved to Florida in '08 and just moved back.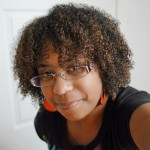 Ifelicious:  Really?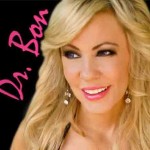 Bon:  You want to know why she did that?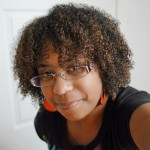 Ifelicious:  I was  just about to ask her that.  So, what was going on in Florida?  What was that all about?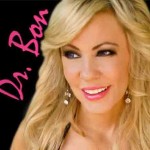 Bon:  I was over-parenting her after she turned 18.  I get criticized a lot for not being a parent to her, but I was a very strict parent, actually.  I think she rebelled when she turned 18, and I was just nagging her constantly and she moved to Florida with her friends to get away from me.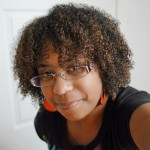 Ifelicious:  Oh.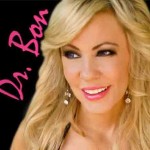 Bon:  I realize that if I want to have a close relationship with her, we have to coexist as friends.  I'm in an older sister type relationship now.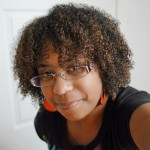 Ifelicious:  Got it, and the same way that I'm hard on Whitney about 'When are you going to grow up,' do you think some of it is because you're not encouraging her to leave the nest?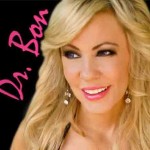 Bon:  I won't let her leave the nest until she's able to support herself with her lifestyle.  She just doesn't do well without having money.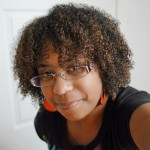 Ifelicious:  I wish I could have that choice.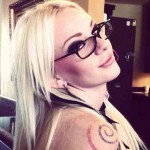 Whitney:  Well, I had money, and I spent it on tattoos.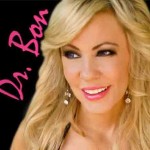 Bon:  Ya, that's what she would do with her checks.  She would go and get tattoos and then call us because she had nothing to eat on.  She just doesn't know how to manage her money.  She needs me.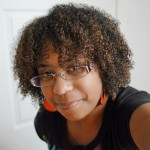 Ifelicious:  It seems like you guys both need each other.
Well, it's a wrap…at least for now.  Thank you, Bon and Whitney, for giving me so much great material that I had the pleasure of turning it into an interview series.  I look forward to seeing how your lives and careers continue to develop.  You're my favorite badass chicks of reality TV!  😎
VIDEO:  Whitney Whatley Teaches You How to Braid Your Bangs
(click here to watch directly on YouTube)
Read all of my blog posts related to "Big Rich Texas," including cast interviews by CLICKING HERE.  CLICK HERE for Part 1/3 of this interview series, CLICK HERE for Part 2/3 of this interview series CLICKING HERE.

Keep up with the latest from Bon and Whitney online:
Also, follow "Big Rich Texas" online via the show website, Facebook fan page (I also like the Fans of Big Rich Texas fan page), Twitter (also using hashtag #BigRichTexas), YouTube
Related Links