Brandy and Monica collaborated 14 years (in 1998) ago on the Grammy Award winning, Billboard chart topping single, "The Boy is Mine."  With the success of "The Boy is Mine," fans have been long since wondering if the two would reunite for another single.  The moment has finally come!  On February 6, 2012, Brandy and Monica released "It All Belongs to Me" (available on iTunes and Amazon) via RCA Records.  Tune into VH1 on Monday, March 6, 2012 at 11PM ET/PT for the exclusive video premiere.
LISTEN TO SINGLE "He Belongs to Me"
Brandy & Monica – It All Belongs to Me [Explicit] by JuSpencer
30 SECOND VIDEO SNEAK PEAK of "It All Belongs to Me"
Per VH1's press release: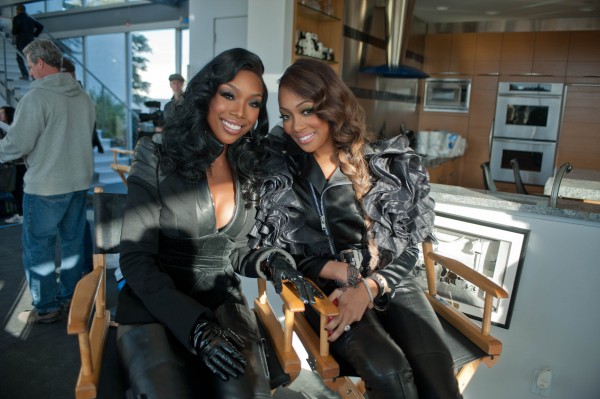 "Monica and Brandy will be the hosts of special promotional wraps throughout the day on Monday, as well as during the new episode premieres of the 'Basketball Wives' and 'T.I. and Tiny: The Family Hustle' beginning at 8PM ET/PT. Additionally, VH1.com and VH1's Tuner blog will run special hosted segments by the ladies along with exclusive interviews and behind-the scenes footage filmed directly from the set of their video shoot.
'It All Belongs To Me' is written and produced by Rico Love (Usher, Beyonce, Chris Brown) and will appear on Monica's upcoming album entitled 'New Life' scheduled for release on April 10 (RCA), and Brandy's yet-to-be-titled RCA/Chameleon debut to be released this Spring. The video for 'It All Belongs To Me' is directed by Grammy award-winner Chris Robinson (Jay-Z, Alicia Keys, Eminem). Robinson is widely recognized for his imaginative and innovative music videos within the hip hop and R&B community."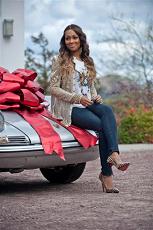 About Monica (Website, Facebook, Twitter @MonicaBrown)

Monica is a 25 million plus selling singer, songwriter, actress and entrepreneur. She entered the music scene at the tender age of 14 and quickly established a track record of history making accomplishments. Monica became the youngest female ever to have two #1 back-to-back hits with "Don't Take it Personal (Just One of Dem Days)" and "Before You Walk Out of My Life" on Billboard's R&B chart her from 1995 debut album "Miss Thang."  Her 1998 album, "The Boy is Mine" garnered pop success when paired with Brandy on the album's title track that spent a record breaking 13 weeks at #1 on the charts and earned the duo a Grammy Award. That album also boasted two more #1 hits, "The First Night" and "Angel of Mine." In 2003 Monica's chart-topping success continued when her third album, After The Storm, debuted at #1 on Billboard's Top 200 Album chart and spawned her sixth #1 single "So Gone."  Monica's follow-up album, 2006's "The Makings of Me," entered at #1 on Billboard's Top R&B/Hip-Hop Album chart and added yet another achievement to the songstress' extraordinary career.  Monica's fifth studio album "Still Standing" debuted at #1 on the R&B Album chart,  #2 on the U.S. Billboard Top 200 and was certified Gold in just three weeks!  "Still Standing" also garnered two Grammy Award nominations and two Billboard Music Award nominations. The album's first single, "Everything To Me," reached the #1 spot on the R&B/Hip-Hop Songs chart and became Monica's seventh #1. The success of "Everything To Me" also placed Monica within an elite group of history making superstars that have garnered #1 R&B singles in three decades – Michael Jackson, Janet Jackson, James Brown and Marvin Gaye.  Monica is currently in the studio placing the finishing touches on her sixth album, NEW LIFE, set for release on March 6th on RCA Records.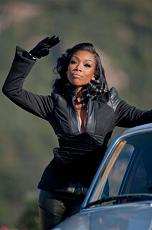 About Brandy (Website, Facebook, Twitter: @4everBrandy)

Brandy Norwood is a superstar actress, R&B/pop singer, songwriter, host, spokesmodel and record producer. She is currently in the studio working on her debut RCA/Chameleon Records album which is scheduled for release this Spring. Collaborators include Jim Jonsin (Beyonce, Usher, Lil Wayne, Kanye West), Bangladesh (Ke$ha, Usher, Nicki Minaj), Timbaland (Justin Timberlake, Missy Elliot, Jay-Z), Danja (Britney Spears, Jamie Foxx, Keri Hilson), Hit Boy (Eminem, Lil Wayne, Kanye West), Noah 40 Shebib (Drake, Alicia Keys, Lil Wayne), and Rodney Jerkins (Michael Jackson, Black Eyed Peas, Lady Gaga), along with hit making songwriters Rico Love (Usher, Beyonce, Chris Brown) Sean Garrett (Usher, Beyonce, Britney Spears), Ester Dean (Katy Perry, Rihanna, Christina Aguilera), Frank Ocean (Justin Bieber, John Legend, Tyler, the Creator), and Chris Brown, to name a few. Ranked by the RIAA as one of the best-selling female artists in American music history, Brandy has sold more than 20.5 million albums worldwide, while receiving a plethora of awards, including a Grammy, an American Music Award, two Soul Train Music Awards, two NAACP Image Awards, three Billboard Awards, four MTV Awards, six Soul Train Lady of Soul Awards, two Nickelodeon Kid's Choice Awards and three BMI Awards. She arrived with a self-titled debut album at the age of fifteen and went on to record a series of hit CDs that established her as one of the successful R&B/pop female vocalists to emerge in a generation. Brandy recently made headlines by joining the cast of BET's top-rated scripted series "The Game," and announcing that she's shooting Tyler Perry's upcoming Lionsgate release, "The Marriage Counselor."
Brandy and Monica perform "It All Belongs to Me" live on Jay Leno
"It All Belongs to Me" lyric video
Related Links
Brandy and Monica talk about their chemistry on recording "It All Belongs to Me"
(viewing from your cell? can't get the video to play? CLICK HERE to be taken directly to YouTube)