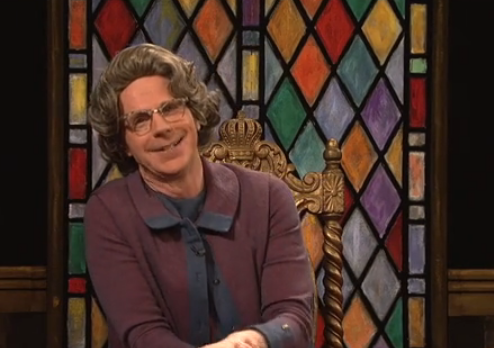 True Entertainment, the producers behind successful reality series such as Bravo TV's "The Real Housewives of Atlanta," Logo TV's "The A-List: New York" and "The A-List: Dallas" are back at it again with a show about Atlanta's preacher wives to air on TLC.  Taping has not yet begun, and it's anticipated that the show will premiere in late 2012.  See the press release below:
(New York, NY) – Congregations of thousands thrive in Atlanta's bustling metropolis, but it is not just the preacher men who help to keep these communities afloat. TLC has announced plans to premiere "Preacher Wives" (working title), a candid look into the holy worlds of outspoken ladies who work to ensure that their churches run as smooth as Southern-churned butter.
"We are excited to work with TLC to profile the lives of these strong-willed women," said Steven Weinstock, president of True Entertainment. "With most praise in religious communities directed towards male preachers, we are thrilled to give these remarkable ladies the spotlight they crave and deserve."
These larger-than-life women play a dynamic role in maintaining and expanding their devoted following. They manage day-to-day politics, help troubled or needy congregants and hire and fire staff. Some even step up to the pulpit to spread their own personalized sermons of inspiration and enlightenment. Viewers will also get a peek into their lives as mothers – seeing if they can strike a balance between being a parent and a respected public figure.
The standards are high and the expectations can be overwhelming, but these driven, spiritual women are on a mission to overcome challenges, break molds and expand their group of devotees.
"Preacher Wives" (working title) will be produced for TLC by True Entertainment. Steven Weinstock and Glenda Hersh will serve as executive producers.
Will you watch?
BONUS CLIP: I couldn't resist putting up a video clip from Church Lady from back in the day on Saturday Night Live. Watch below.  "Well, isn't that special?" … "Could it be Satan??!!"  LMAO!  😆
Related Links