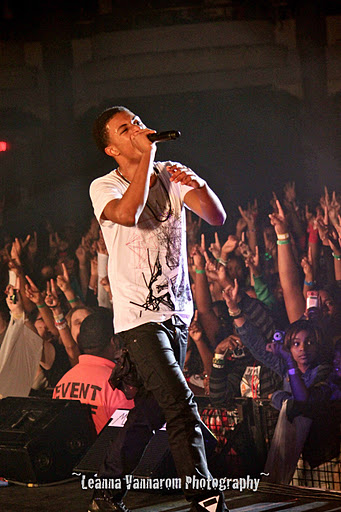 Diggy fans will be pleased to know that Diggy has finally revealed the name of his album…"Unexpected Arrival."  It will be released on March 20, 2012 via Atlantic Records.  He decided to share the news via a vlog post shown below:
Diggy is also headlining his own "Life of the Jetsetter" tour beginning Feb 10, 2012 in Atlanta.  Joining him on the tour are Jawan Harris, Tk-N Cash, Jacob Latimore, and the OMG Girlz (source: HipHopConnection.com).  Check out the tour dates below.  Tickets can be purchased on Ticketmaster.
2012 Life of the Jetsetter Tour Dates
| | | | |
| --- | --- | --- | --- |
| Date | City/State | Location | Time |
| Fri, Feb 10 | Atlanta, GA | Fox Theatre | 7:00 PM |
| Sat, Feb 11 | Memphis, TN | The Orpheum Theatre Memphis | 6:00 PM |
| Fri, Feb 17 | New York, NY | Best Buy Theater | 8:00 PM |
| Sat, Feb 18 | Upper Darby, PA | Tower Theatre | 7:00 PM |
| Sun, Feb 19 | Washington, DC | DAR Constitution Hall | 6:00 PM |
Keep up with Diggy online via his Life of the Jetsetter blog, Twitter, and Facebook.
Missed my backstage interview with Diggy when he performed at The Rave in Milwaukee while on the Scream Tour?  Check it below:
Here's also my backstage interview with Jacob Latimore at The Rave in Milwaukee.
Read all of my blog posts related to Diggy – CLICK HERE.
LATEST VIDEO FROM DIGGY "Do it Like You" f/ Jeremih
UPDATE MARCH 8, 2012: Here's the tracklisting for "Unexpected Arrival
The Arrival (intro)
Hello World
I Need To Know
99 (feat. Jadakiss)
Two Up
Unforgivable Blackness
Special Occasion (feat. Tank)
Glow In The Dark
4 Letter Word
Do It Like You (feat. Jeremih)
Tom Edison
The Reign
Knowing Me Knowing You*
What's Going On*
MSG*
* denotes Bonus Track
Also, here's Diggy's latest video for "88" featuring Jadakiss:
Check out the Mac Miller featuring Diggy Simmons track "Definition of Cool"…it's HOTTTT!
Related Links
VIDEO: Diggy Simmons Life of the Jetsetter Tour photo shoot at DGK Underground Skate Park