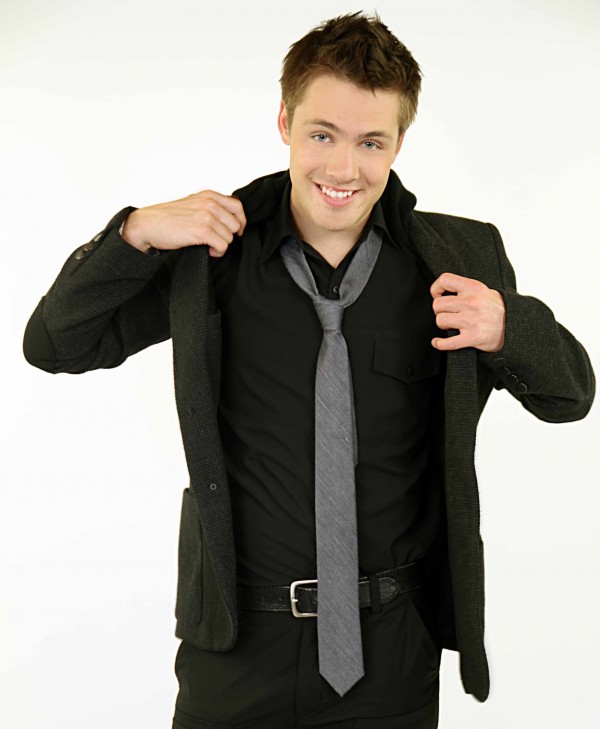 If you watched the hilarious new scripted series "Awkward." on MTV, then you most certainly remember "Ricky Schwartz," played by Matthew Fahey, the clarinet playing band geek with game.  We saw him toy with the affections of Jenna Hamilton's (Ashley Rickards) bestie Tamara's (Jillian Rose Reed) heart and even become the source of the bestie breakup after the infamous house party episode.  In real life, however, Matthew Fahey is a multi-talented hottie who acts, has his own production company, raps and does photography.  Who knew?!
Check out my interview below:
Awkward.
Ifelicious:  On 'Awkward.' you played Ricky Schwartz.  What was your favorite episode?
Matthew:  I would definitely say the season finale, because throughout the episodes, I'm kind of this jerk.  I toyed around with Tamara's feelings and you kind of saw me being this kid that everybody would say 'He's funny, but he's such a jerk!'  Then, in the final episode, you're like, 'Ok, well there is a soft side to him. Maybe he does understand that he screwed up and maybe he's going to change.'
Ifelicious:  Will we get to see more of Ricky on season 2?
Matthew:  They just went into the writing room about a month or two ago…but it's not been officially confirmed just yet that I'll be in season 2.
Ifelicious:  Well, I can't wait to hear it's official because I think there's a lot more they can do with Ricky on the show.
Matthew:  Thank you very much!
Later in the interview, we got to talking about how he was home schooled, and I realized that he may have missed some of these classic moments that we get to see on "Awkward."
Ifelicious:  Did you miss out on going to prom, or did you end up going with with your other friends that are in school?
Matthew:  When I was in eighth grade, I went to a regular high school homecoming dance…I felt really cool because I was in eighth grade and she was a sophomore…My first prom experience was on 'Awkward.'  I mean it wasn't prom, it was the winter formal, but it was definitely a lot like prom…I didn't go to [an actual] prom up until this last year.  My mom and her assistant put on this prom for home schooled kids…It was incredible.
Auteur Legacy
Ifelicious:  I read a little bit about your production company, but tell me more.
Matthew:  It's called the Auteur Legacy…We do music videos, commercials, short film.  We have some features that we're working on, and we actually have one music video playing at about every school in Nevada right now because it's with the anti-bullying campaign.  It's about to go nationwide which is great.  There's Elli Smith and she's a wonderful singer…It is extremely cool because I get to see the other aspects of the acting world…It helps with the craft of acting as well because you kind of understand what the director wants.
W.E.
Ifelicious:  You have a hip hop group?
Matthew:  I do.
Ifelicious:  What's the name?
Matthew:  It's called W.E., and we do underground hip hop music…A lot of our songs have a really good message behind it and a meaning…pretty much until a couple of weeks ago, it kind of was like something I did for fun.  We played one show at The Roxy…with my friend Jessie who's in the group with me…We did one song with Kidd Robin…I've never been onstage before rapping so to be at The Roxy for the first show was incredible.
Ifelicious:  Ya, that's huge!
Matthew: It was so much fun.  Yes, there's one video up on YouTube.  It's called 'Hey You.'
Ifelicious:  Are you working towards anything?  LP?  EP?
Matthew:  We have about 25 to 35 songs already written and done and everything…It's getting a lot more publicity…now more than it ever which is great. Hopefully, it'll lead to bigger things like getting signed, maybe, and going and actually releasing a full CD.  I think that's something I'd like to do.  If it turns out bad, it turns out bad but it's something that is definitely on our bucket list to do.
Photography
Matthew:  And when I'm not doing music, I'm doing photography.
Ifelicious:  Really?  What's your interest within photography?
Matthew:  Well, my mom is a photographer out here in LA.  She shoots headshots and publicity shots and modeling shots and stuff like that.  I started taking pictures when I was about 11, and I kept doing it…like high fashion and modeling, and then I moved on to music, and that's where I found my love.  I love just being out in the atmosphere of a concert miss seeing the way that people perform onstage… I ended up taking pictures of Public Enemy with Flava Flav and took pictures of Ghostface Killah.  I also took pictures of Hyper Crush at their CD release party.  Hyper Crush is best friends with LMFAO.  They're blowin' up, and I actually took pictures of LMFAO when they were doing concerts down here.
Those were the highlights from my chat with Matthew Fahey.  Be sure to check out the TNT show "Rizzoli and Isles" in December 2011 when Matthew will be guest starring as the son of Detective Vince Korsak. Follow Matthew Fahey on Twitter (@mattlfahey).  Season 1 of "Awkward." will be released on DVD on November 1, 2011.
***
Update April 9, 2012: Check out Matthew Fahey's website mattfahey.com and his new web series "Never Fade Away" (Facebook page, Twitter) available on YouTube that he's working on through he and his brother Joe's production company.
Also here's an interview I did with Matthew and Joe Fahey on the red carpet at the NewNowNext Awards 2012 taping:
(click here for direct link to interview on YouTube)
***
Related Links