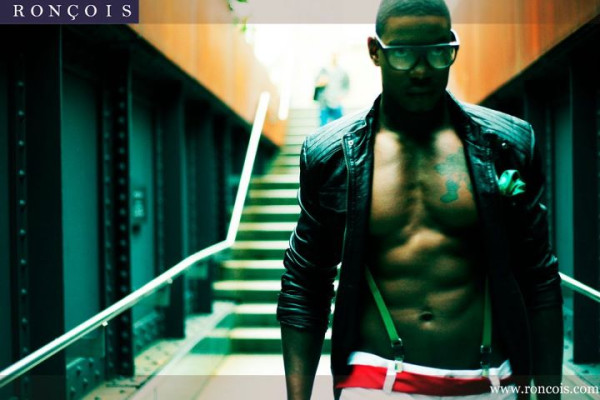 Leroy Garrett, aka "Roylee" or "Lee" or "Roy,"  became one of the most memorable cast members from "The Real World: Las Vegas," season 26 (RW Vegas), with his what-you-see-is-what-you-get persona on and off camera, fight with Adam Royer, friends with benefits relationship with fellow cast member Naomi Defensor, and most notably his unlikely bromance with Mike Ross aka "Mike Mike."  He then went on to compete on "The Challenge: Rivals" paired with ejected RW Vegas cast member Adam as his teammate.  After Adam got kicked off for a fight in the first episode, in walked RW bestie Mike Mike.  Upon first glance, no one thought they'd last long on "The Challenge," but they proved rookies with brauns and brains could outlast even veterans like Chris "CT" Tamburello and Adam King and onto the finals.
Now, with some pocket change from a 2-season run of MTV reality TV, I checked in on Leroy to see how he's enjoying his new found fame.  His garbage man days are in the past, but even he'll admit that he could and would return to it if he had to.  He's made his California dreaming a reality and pitched his tent in LA, and not because he thinks he's suddenly an actor/model or even trying to land more reality TV; rather, he's just enjoying life as a rolling stone and letting opportunity knock however it can.  Plus, he's going hard on promoting fitness and toying with the idea of becoming a personal trainer.
We went down memory lane a bit, talked about what he's up to now, and found out any advice he has for "The Real World 26: San Diego" cast.
On Naomi…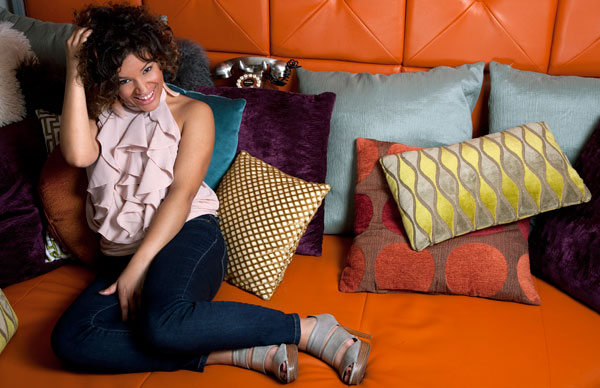 In case any of you were wondering if anything lingers from their relationship, I'd say it went from "it's complicated" to "not even."  Leroy isn't someone that shows his cards, but when playing back our interview, he spent more time putting words on this topic than anything else.  In the end, I think he was just trying to be respectful while acknowledging how things went down.
Leroy:  Where we're at right now, we really aren't talking much at all.  We used to tweet back and forth all the time and now it's just to the point to where we can't even stand to be in the same room with each other, but I got nothing but love for her…I don't want to be in a relationship with anybody right now.
On 'The Real World: Las Vegas'…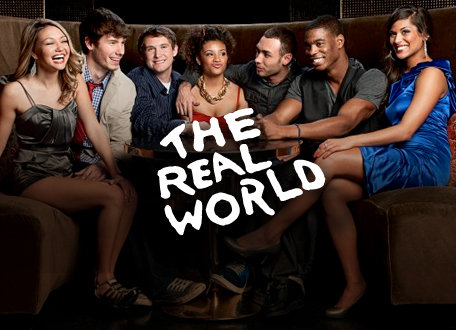 Ifelicious:  What were your expectations going into 'Real World: Vegas?'  Did you even watch 'The Real World' before that time?
Leroy:  I've never watched a full season, but I know who certain characters are.  I always wanted to get on there because I felt like they was always partying, meeting women.  I could work out when I want to.  I could sleep in.  I felt it was right up my alley.  As I got older…I thought this could be a vacation from my job as a garbage man…It was a lot harder because of the drama, dealing with people that you don't know, having to live with folks and talk about your problems…I felt like I survived the season that's why I tattooed on my arm 'I survived XXV' which is the 25th season of 'The Real World.'  It was definitely a tough experience dealing with Adam, having to find out about the whole gay porn thing with Dustin…me catching an STD, almost passing it to my roommate, damn near getting my roommate pregnant…what I did on TV, I hope people can learn from it because everything you see on 'The Real World' is real.  It's not scripted.  That's what happens in everyday life, we just happened to be caught on camera.
On 'The Challenge: Rivals'…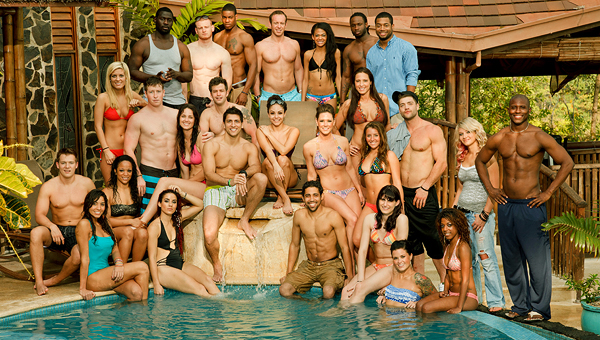 Ifelicious: So usually there's a break between seeing you on 'The Real World' and then on 'The Challenge,' but it was different for you?  How?  Why?
Leroy:  As soon as I came home, they called me asking me to do 'The Challenge' which is not normal.  Normally, your show (RW) comes on TV, and then you get offered to do a challenge on the next season…It was just a good look that there was a whole season of 'The Real World,' and then I knew I was going to be on TV for a whole season of 'The Challenge.'
Ifelicious:  You and Mike made it to the end, so you couldn't have had better PR for yourselves…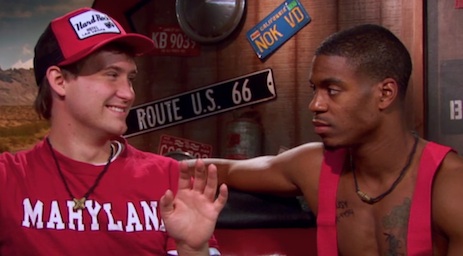 …Did you think you had an unfair advantage being paired up with Mike for most of 'The Challenge,' in the sense that you weren't rivals?
Leroy:  No…I mean the only real rivals were Kenny and Wes and their beef went back so far.  When we were there filming, they never argued or anything like that…Nobody was beefed out like that at all.  I was happy that they brought Mike at the time because I couldn't stand Adam, and it was a good look to have one of my homeboys from my cast to relate to because we didn't know nobody there.  We were the new kids on the block.  We've seen them all on TV before but it's different when you're in person and actually competing against them.
Ifelicious:  Between 'The Real World' and 'The Challenge,' I don't think I ever saw a moment where you truly cracked.  I mean you were a little bit upset here and there…but everyone seems to have that moment where they're like, 'F*ck it!  This sh*t is crazy!'  I don't know if it's the cameras in your face all the time or just being with all these different people, but I didn't see that from you.
Leroy:  I'm chill.  I'm not like a loud or violent person.  You know, I'm pretty sure when people first watch 'The Real World'…they expect me to be like a stereotypical black guy, whatever that's supposed to mean- violent or whatever the case may be.  I did a couple of stereotypical things on there, but I'm chill…I walk away from a lot of situations that I come across just because of different things that I experienced on the street.  I know the way that things can result, and being on a TV show was a blessing, so for me to be getting on there and wanting to fight and all that bullsh*t is for the birds.
On Adam…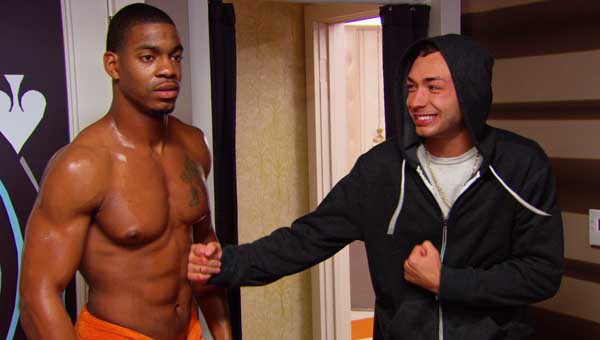 Ifelicious:  How was it having Adam as your original 'Rivals' partner?
Leroy:  Adam don't really have a problem with me.  I had the beef with him because of the stupid stuff he used to do, and the fact that he put his hands on me.  That was hard to get over…I used to lose sleep at night about how much I wanted to hurt this kid when I caught him in public, and then it just got to the point where I was like 'You know what, man?  People done done way worse to me.'  He made some mistakes in Vegas; leave it at that.
Ifelicious:  Ya, but he didn't help himself either when he got himself kicked off on the first 'Challenge' episode.
Leroy:  Ya, I know.  I feel the same way.  I squashed the beef after 'The Challenge' was over because, when that happened, I thought I was going to have to go home, too…He's just got a lot of growing to do.  I don't know what his purpose was for doing the show, because on the street, you can't react violently every time someone says something that annoys you…People are killing people nowadays.
On reality TV…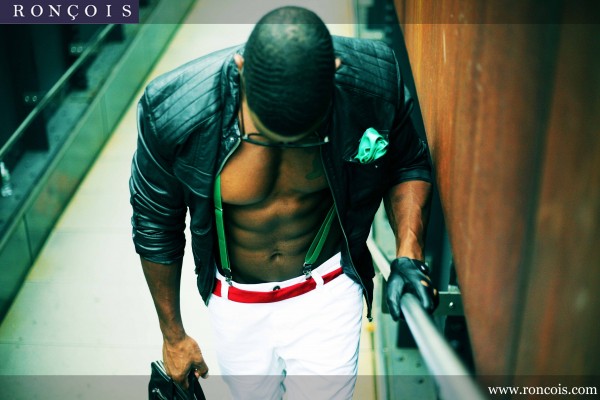 Ifelicious:  Would you do a reality show again?
Leroy:  It would have to be something related to 'The Challenge' or something like that.  Reality [in general]…I wouldn't do it no more, but if they offer me to do another 'Real World' I would definitely do that.  That sh*t was fun, and I only say this because you live for free.
Ifelicious:  So you're not trying to make a career out of reality TV?
Leroy:  No, a lot of people say that 'Oh. you're in LA. Now you're trying to be an actor or model'…I had some photos taken just because Roncois.com said they wanted to do a photo shoot with me out in New York City.  I'm like, cool!  I'm not a model by any means, but they took these pictures which came out good which is cool, but I'm not going on auditions going to be an actor.  If somebody came to me and was like yo', I'm producing, and I want to put you in the movie, then I'm going to do it, but for now I'm chillin'.
Ifelicious:  What advice would you give to cast members just before the cameras start rolling on a future season of 'The Real World?'
Leroy:  Go into it being open to everything.  Jump on every experience.  Embrace it.  Don't hide from it.  Be real.  Don't try to be somebody that you're not.  Don't try to be somebody that you think the cameras want to see or America wants to see, and take responsibility for all of your actions in everything you do…You know it's going to be edited and cut up.  Just deal with it because you signed up for it.  People get mad when they get the short end of the stick- when the only show this [or that].  They give us a contract to tell us that they can do whatever they want with it, so enjoy it while you're there.  Enjoy the time because it goes by so fast, and then you'll be sitting back at home wishing that you were still filming.
Advice for 'The Real World: San Diego'…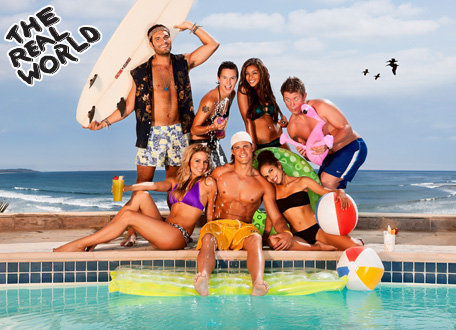 Ifelicious:  What advice would you give to the San Diego cast as they watch the playback of their season?
Leroy:  Learn from your flaws because people will tell you about yourself all the time…and then change them…I see a lot of stuff on TV that I need to change.  I'm very selfish and I use examples with the whole Naomi thing and the way I was treating her…that was stuff I was told before the show from people around me.
Ifelicious:  I think it would be hardest to see what people were saying about you that you didn't even know.
Leroy:  Ya, but you gotta take the good with the bad.  They're not going to show all bad on you. There will be good moments, too…If you haven't done 'The Real World' then you really wouldn't have no idea…It's one of the toughest experiences of your life.  No Facebook, no Twitter, no cell phone, no TV.  A lot of people can't go a day without [those things].  And then you deal with a lot of crazy stuff.  You're being watched like laboratory mice.  They're telling you what to do and when to do it.  It's like being in jail.  If you want to go to the store, you've got to call and say 'Yo' can I do this?'  Anyone who does this experience, hats off to them if they made it all the way through.
Thanks, Leroy, for giving me such a great interview.  Make sure to check out Leroy's Ustream about this season of 'The Real World: San Diego' – CLICK HERE (check his Facebook or Twitter for announcements).  Also, cop one of the t-shirts that It's T-Shirt Time made to show some Leroy groupie love.
Other ways to connect with Leroy online:
Related articles