This week, I hopped on a plane out to New York City to attend Logo TV's VIP launch party for "The A-List: New York" season 2 (subscribe on iTunes, "Like" them on Facebook, buy season 1 on DVD) and interviewed several cast members.  Having followed the cast closely over their first year on television, I've brought you several cast interviews across different events- the last one being with TJ, Derek, Austin, and hubby Jake at the NewNowNext Awards 2011.  I hadn't, however, met and interviewed Mike Ruiz and the newest cast member Nyasha Zimucha until tonight.
Check out all of my interviews below (I will post them as they get uploaded to my YouTube channel) from the press-only precursor to the private launch party held on Tuesday, July 19, 2011 at District 36 nightclub in New York City.  It's summer in July so I expected it to be hot, but it was a damn hot box in the basement where the press interviews were set up!  I thought basements should be cooler than upstairs?  Anyhooz, keepin' it cool with their interview game faces on were Mike Ruiz, Nyasha Zimucha, Reichen Lehmkul, Rodiney Santiago, Derek Saathoff, and Austin Armacost.  Ryan Nickulas was not present because his mother passed away over last weekend and his bestie TJ Kelly was also not in attendance to be at Ryan's side.  I'm sure the cast will be checking out the comments if you would like to leave your condolences to Ryan.
Mike Ruiz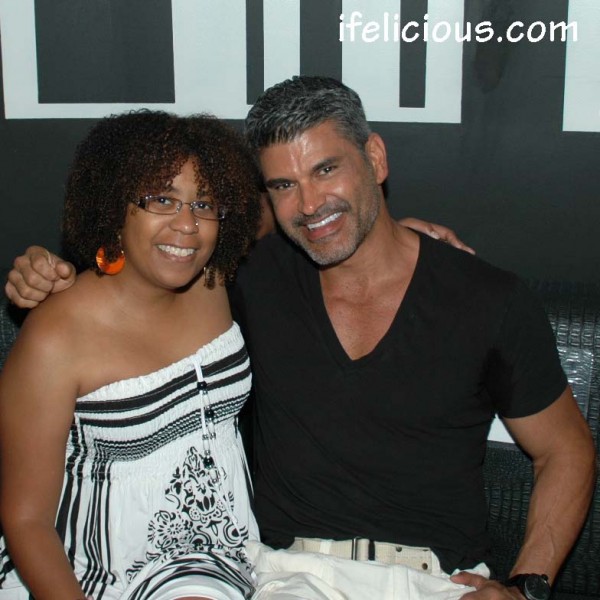 Twitter- @MikeRuiz1
Whether or not we think he's arrogant, you can't deny that Mike is the only tried and true A-lister on the cast.  He's been extremely successful as a celebrity photographer and has done quite a bit of work in the GLBT community.  In the interview, you'll learn whether he wears boxers or briefs on up to what he thinks about the show so far.
Nyasha Zimucha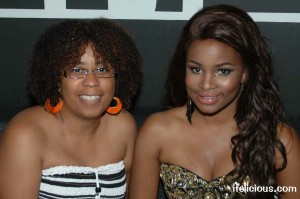 Twitter- @Nyasha Zimucha
I don't think the producers needed to add another cast member, but they clearly didn't check in with me first, lol!  Nyasha certainly fits the sassy black girl so stereotypically loved by gays and so negatively stigmatized by other communities who'd prefer to use the reference "angry black woman."  Love her or hate her, Nyasha is here and digs her heels in from the very first episode.  There's no building up to a fight this season.  The show starts with one and Nyasha is among those in the ring.  I'd say she's taken that most hated spot that Austin had early last season, and we'll just have to see how it all plays out.  It was no surprise to learn, after the time of my interview, that Nyasha and Austin do not mix.  With that said, I wanted to give Nyasha a fair chance to introduce herself to us in my few minutes we got to spend together.
Reichen Lehmkuhl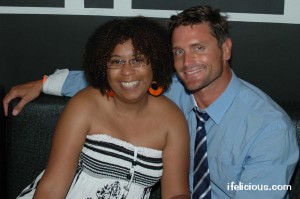 Twitter- @ReichenLehmkuhl
Oh, Reichen.  There's something about him that comes across as gentle and sweet and nothing but good intentions…and then he does something that makes me question what he's all about.  At the end of season 1, I was over Reichen, but I'm willing to give him a clean slate for season 2.  Watching the first episode, however, made me wish I spent some time digging around about this whole…for those who don't want me to ruin it, I'll just say webcam exploits.  Soooo, I missed the 6 million dollar question during my interview, but we still got to catch up on other aspects of his life.  I'm looking forward to his upcoming book "It'll Be Great Exposure," skincare and fragrance line (hopefully it doesn't smell like armpits <– you have to see the interview to know what that means), and see how things unfold a la Reichen his season.
Rodiney Santiago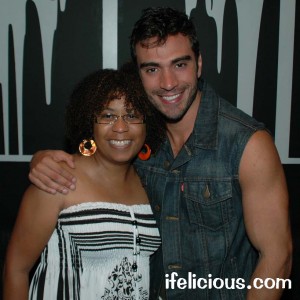 Twitter- @RodineySantiago
And then there's, Rodiney, who very much seemed like Reichen's puppy dog through season 1.  Still, that Brazilian accent through broken English and hot body just make me melt when I see him.  Focus…lol!  I definitely have been anxious to talk to Rodiney and find out what he thought of his portrayal on season 1.  Now, he's living single in the city, and having declared himself as bisexual last season, I asked if he was dating both men and women.  I also pick up a little Portuguese!  Watch the video to find out how Rodiney's adjusting to life in New York City.  I still don't know if he really adds the right ingredients to the show, but I'll give him a clean slate as well for season 2.
Austin Armacost and Derek Saathoff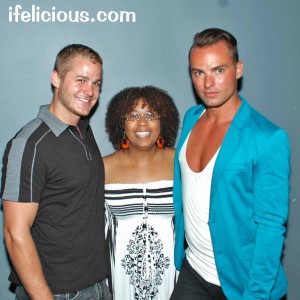 Twitter- @AustinArmacost and @DSaathoff
Talk about saving the best for last!  I had the only tandem interview for the night with frenemies Austin and Derek (thanks, guys!).  This interview took place in a hallway on the main floor of District 36 after everyone had screened episode 1 so it took on a different tone than the others.  Whether or not it was the wine talking, Austin and Derek had a lot to say…and for a while it wasn't pretty.  Just watch it!
Season 2 Trailer
Related articles
All of my blog posts related to The A-List: New York can be found by CLICKING HERE.