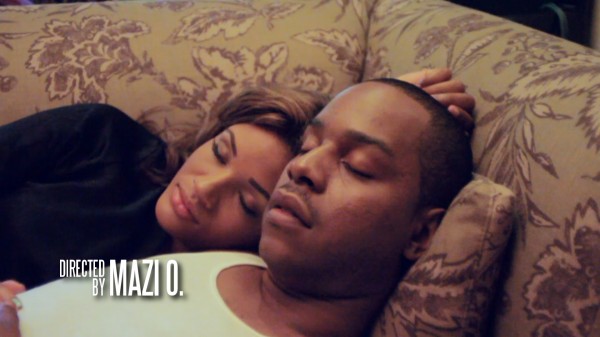 Twitter- @DylanDili and @NaomiMTV
Photos from the set of the "Over You" video shoot
Dylan DilinJah and Naomi Defensor partner up for his upcoming video shoot for his soon to released song "Over You."
(Press Release) — Reality star Naomi Defensor from MTV's "Real World: Las Vegas" is set to star in Dylan DilinJah's upcoming video to be directed by Mazi O. She plays the lead role as Dylan's love interest. This is her first music video appearance since her role on "Real World: Las Vegas" this year. Naomi exclaims, "I am very excited to be working with a fellow MTV reality star on something not reality based. It's good to see Dylan pursuing his career and I'm glad to be a part of it".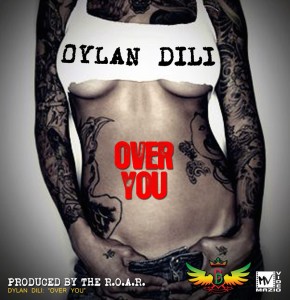 Dylan DilinJah also commented on Naomi Defensor appearing in his video, "I think Naomi being in the video is perfect. We're both labeled as rebels on our shows so I can understand that. She's from the MTV reality family like myself so it's only right we turn up the heat together and make a hot video. I'm happy she's a part of it. It's gonna be a lot of fun and I am looking forward to the song and video being broadcast in major national markets across the country."
The song "Over You" (download on iTunes)is the advanced single of a full length album to be released under Expat Records this Fall. It is an uptempo dance/club/pop song dedicated to those who are "over" their ex or other past bad experiences. It is designed to make the listener dance and move forward in life. The chorus is catchy and the lyrics are strong and straight to the point. The "Over You" song and video are scheduled both to be released in July.
Described by MTV as "self-reliant", a "firecracker" and "completely open about her life," Naomi Defensor is a cast member of "Real World: Las Vegas" 2011. Naomi aspires to have a successful career as a TV journalist and actress and is working on broadening her career through several ventures and opportunities.
Dylan DilinJah, preeminent Caribbean hip hop vocalist and songwriter, gained platinum success and worldwide recognition after he was chosen for P. Diddy and MTV's "Making Da Band 2." Dylan is currently preparing for the release of his new single "Over You" and untitled album.
Related articles