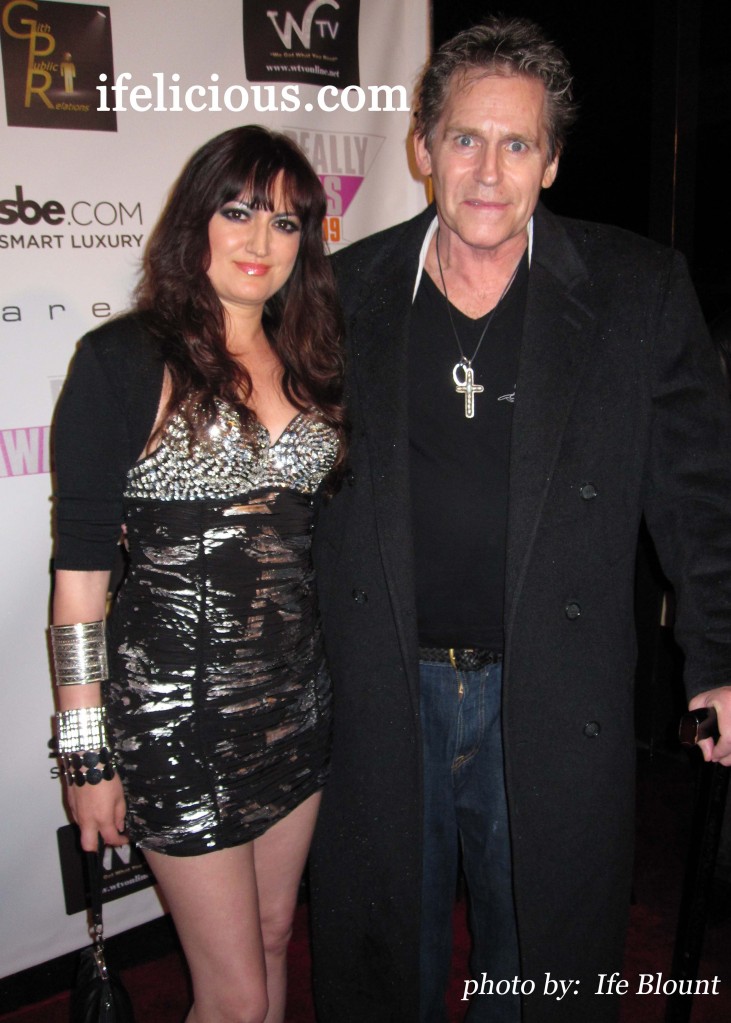 UPDATE May 27, 2011- Jeff Conaway passed away today.  Per E! News:
"Jeff Conaway slipped away and never woke up.
The 60-year-old star of Grease and Taxi, who publicly struggled with drugs and alcohol over the last decade, died Friday at a Los Angeles-area hospital. He had been in a coma for more than two weeks after being found unconscious in his home.
Family members, including Conaway's sister, decided Thursday to have doctors remove the feeding tube and ventilator that had been essentially keeping the actor alive—over the objections of his longtime girlfriend, Vikki Lizzi, who went to court to try to block the move."
Additional articles about Jeff's passing
VIDEO: Associated Press report on Jeff Conaway's death
VIDEO: Dr. Drew Pinsky speaks about Jeff Conaway's death
UPDATE MAY 21, 2011 AT 12:20 AM EST:
As reported on Dr. Drew's Twitter account (@DrDrew)
Just visited Jeff Conaway.He is stable & looks like he will recover from his pneumonia.Not an OD like press is alleging & certainly not dead
UPDATE May 23, 2011: Here's an excerpt from WISN Milwaukee:
LOS ANGELES (CNN) — Actor Jeff Conaway is on the "razor's edge," fighting for his life against pneumonia and a blood infection, according to a source familiar with Conaway's medical condition, who asked not to be identified.
The next 72 hours is crucial for Conaway's recovery, the source said Saturday afternoon.
Conaway, 60, who was in the TV series "Taxi" and the movie "Grease" more than three decades ago, was rushed to an Encino, California, hospital on May 11. He apparently had been unconscious for eight or nine hours before he was found, manager Phil Brock said.
Initial reports that he suffered a drug overdose were inaccurate, the source said. However, his use of drugs caused him not to realize how ill he was, keeping him from getting treatment until it was almost too late, the source said…
…Pinsky's Twitter postings confirmed the same information. "Pneumonia with sepsis. No evidence of intentional OD," said Pinsky, who hosts the HLN show "Dr. Drew."
Sad news, folks.  Jeff Conaway (www.jeffconaway.net site no longer active) is in critical condition at Encino Hospital Medical Center after what is being reported as an apparent overdose.  When I think of Jeff, besides enabling ex-fiancé Vikki Lizzi, I think of Ozzy Osbourne in that the years of drugs have just taken a terrible toll on their bodies.  Take a look at my interview below with Jeff on the red carpet at the Fox Really Awards after party in Hollywood back in 2009.  He was there with Vicki at the time.  This past year, at the Reality Bash 2010 I just saw Vicki on the red carpet.  When I asked her where Jeff was, she said he had taken a fall and was recovering (something very similar to that).
I just read this in the LA Times:
Jeff Conaway, who gained fame from his roles in the film "Grease" and the TV series "Taxi" before succumbing to substance abuse that landed him on reality shows dealing with rehabilitation ("Celebrity Rehab" and "Celebrity Fit Club"), is in critical condition following an apparent overdose.
Family members of Conaway, 60, said he has been hospitalized at Encino Hospital Medical Center with pneumonia and is unconscious.
Conaway became a star in 1978 when he costarred with John Travolta and Olivia Newton-John in the hit movie musical "Grease." He played Kenickie, the swaggering but sensitive member of the T-Birds gang who was the confidant of leader Danny Zuko (Travolta).
Your fans, past and present, wish you well Jeff! ~Ifelicious

Additional Finds (most recent articles posted first)