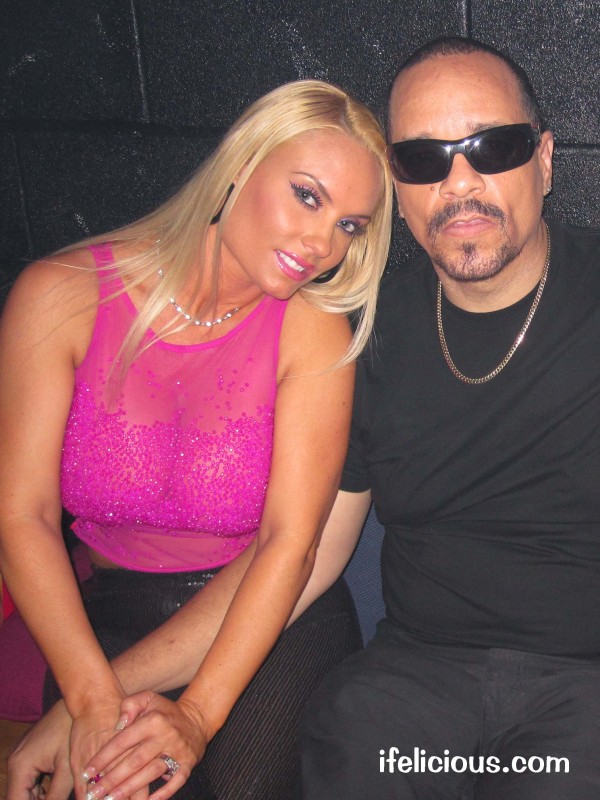 E! has picked up the reality series "Ice Loves Coco" that is currently filming and will premier on June 12, 2011. The show focuses primarily on Coco's (real name Nicole Austin) life.  She's been very open about her decision to put her modeling career on the back burner in order to support and manage her husband, rapper turned actor, Ice T's career. Maybe that's why this celebrity couple has lasted an unheard of 10 years of marriage. I was also surprised to learn that they never spent more than 1 day apart. How cute!
Anyway, Coco is spreading her wings again and trying to get some of her own projects off the ground with her husband's backing. From the press release:
"Cameras will follow Coco during her daily duties as she keeps Ice's daily life in order, while trying to build her own brand from her personal office Coco's goal is to build a brand around her unique, sexy and quirky persona, while keeping focus on her main priority: her marriage. Her first venture lands her in the world of bridal gown fashion when she becomes the face of House of Bridal Couture. Seeing herself in a wedding dress unlocks deep-rooted emotions about marriage and family, since she and Ice never had a proper church wedding. She also begins to consider having children; however, feelings come crashing to the forefront when Coco's sister announces she is pregnant with her 5th child. When sister Kristy asks Coco to assists in the delivery, Coco quickly agrees only to realize later that she may be in way over her head.
Coco also thinks that Spartacus, the couple's adorable English Bulldog, also has a face for fame– as wrinkly and slobbery as it may be. However, acting classes, headshots, and finding the right doggie agent prove to be more difficult than expected, and Ice is not quite prepared for the idea of a four-legged actor in the family."
Watch a preview of the show below:
I caught a little of Ice T and Coco on the red carpet at Raekwon's "Only Built For Cuban Linx, Pt. 2" album release party hosted by Diddy in NYC back in September 2009. Watch below:
What do you think about Ice T and Coco having their own reality show?