The following is a press release I received and put my Ifelicious touches on it so you'd have some reference links and such. I love these two VH1 reality stars New York and Poprah and glad to see them working together. I'm also glad to see New York going natural with her hair, it's beautiful.  I don't know why Poprah was nervous about New York coming to a photo shoot with her hair natural, as you'll read at the end, prompting her to bring back up wigs. It could've of been part joke and part true, but I won't get on that soapbox today.
Get it, girls! ~Ifelicious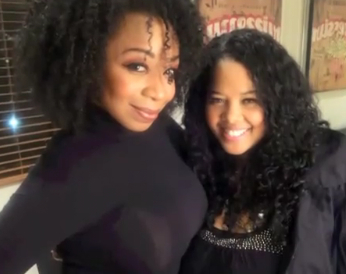 (Press Release) –We all remember Tiffany Pollard aka "New York," (twitter: @TiffanyPollard) as being the "drama queen" we love, or love to hate, from Vh1's "Flavor of Love" (Season 1 and Season 2) and "I Love New York" (Season 1 and Season 2). But her look, and fashion style, has always been very "dramatic" as well, and many times a key topic of discussion and criticism amongst the media, bloggers, and the general public. Apparently, Tiffany recently decided she was ready for an "image" makeover and was going to go for a new "natural look" even wearing her own hair, which is gorgeous by the way. And who did she turn to for help? None other than "Image Cosmetics," who she trusted would provide the perfect makeup to compliment her new "image." And she was right! Image Cosmetics is a new makeup line and "imaging" company that has been creating quite a reputation over the last few months for helping celebrities and everyday women alike, revamp their image and redefine themselves.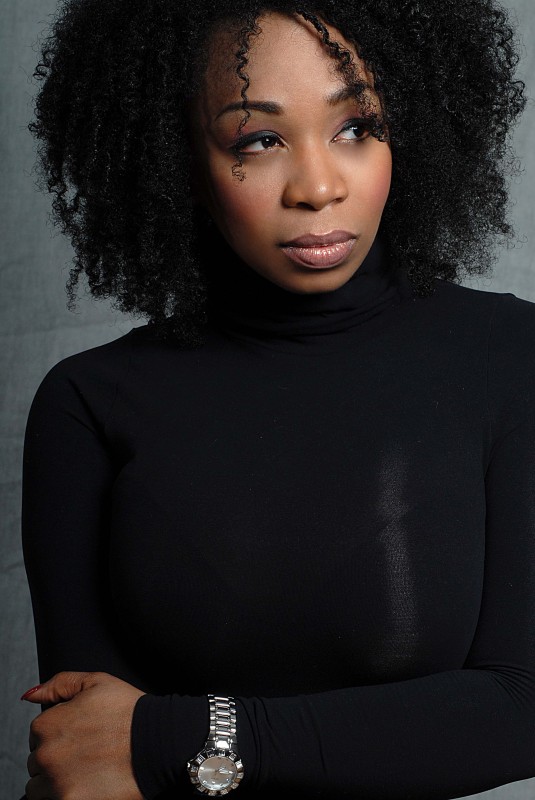 Image Cosmetics, is the brainchild of another Vh1 reality star, Poprah from "I Want To Work For Diddy," Season 1 and Season 2. We all remember her as the non-nonsense business women Diddy bumped heads with on Season 1; but was also the only one Diddy brought back for Season 2 as a spy for him and then to help him evaluate the new contestants. Well Diddy must have seen something in this girl, maybe a little of himself, huh? Well, Poprah just won an award this past December November (read my blog post for The Reality Bash 2010 back in November, hence my correction) as Reality's Favorite Entrepreneur, and Image Cosmetics is another one of her amazing endeavors!
Tiffany just did a photo shoot with Image Cosmetics, sporting her own "natural hair" which is beautiful by the way, and a totally new sophisticated look, created by "Image Cosmetics." The makeup was done in a way that really highlights Tiffany's natural features and just makes her look so much more sophisticated and approachable.
During a recent interview Poprah was asked how she felt about Tiffany's new look and she stated, "I love Tiffany's new look. In this industry it's all about image, and I'm glad that Image Cosmetics was able to help create a new look that truly reflects who she is on the inside, a beautiful and focused young woman. From one reality star to another, and as friends, we both thought it was very important that we support each other's new ventures, and we're a prime example of how much can be accomplished when we work together. I wasn't sure what to expect when she said she would wear her own hair, I had backup wigs, just in case LOL. But when she showed up with her natural hair, I knew she was right and we had to rock out her makeup to help complete her new "natural" look. And the results speak for themselves, she looks fabulous, naturally!"
Of course this isn't the last time you will be seeing Tiffany and Poprah. While Tiffany is working on new upcoming film projects, Poprah is focusing her attention on expanding Image Cosmetics and has several tv projects in the pipeline. The "Diddy protege" is apparently more than a talent in front of the camera, but in the boardroom as well.
Image Cosmetics is currently conducting a model search, where the winner will receive a modeling contract with a Hollywood agency, and a chance to model for Image Cosmetics. For more information email your picture to: model@theworldofimage.com or follow them on twitter @theworldofimage To book your own makeover, order products, or join their makeup team, visit their website at www.theworldofimage.com.