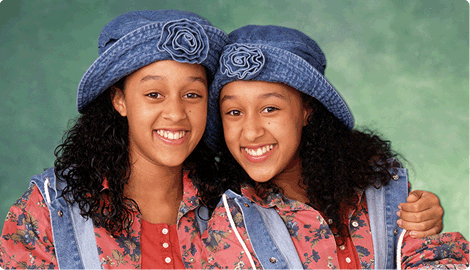 Mary Kate and Ashley Olsen aren't the only twin child stars we grew up watching.  Tia and Tamera Mowry starred in "Sister Sister" back in the 90s.  Both ladies have recently shared news with the press…and, no, it's not their own clothing line. 😉 First, Tia announced that she's having her first child by hubby, actor Cory Hardrict (twitter: CoryHardrict).  Their baby's due date is July 3, 2011.  Then, just a week later Tamera announce that she's engaged to Fox News correspondent Adam Housley (twitter: AdamHousley, foxnews.com/author/adamhousley).  According to People, Adam proposed to Tia in Venice, Italy with a Verragio vintage inspired engagement ring. "The couple plans to marry later this year, and Mowry couldn't be happier she told People." How romantic!
Currently, Tia (twitter: TiaMowry) plays the role of Melanie Davis on the hit series "The Game" (twitter: BETTheGame).  The show originally aired on the CW network who canceled it and has experienced a ratings boost since being picked up by BET (just check the Twitter hash tag "#TheGame" on Tuesday nights at 10:00 PM ET and I swear all of black America is watching, lol!).  "The Game" has already been renewed for a fifth season.
Tamera (twitter: TameraMowryTwo) played the role of Hope Daniels on the TV series "Roommates" back in 2009 which aired for one season.  She also starred alongside her sister Tia in reality TV special "Tia and Tamera Take 2" on the Style Network.
SIDENOTE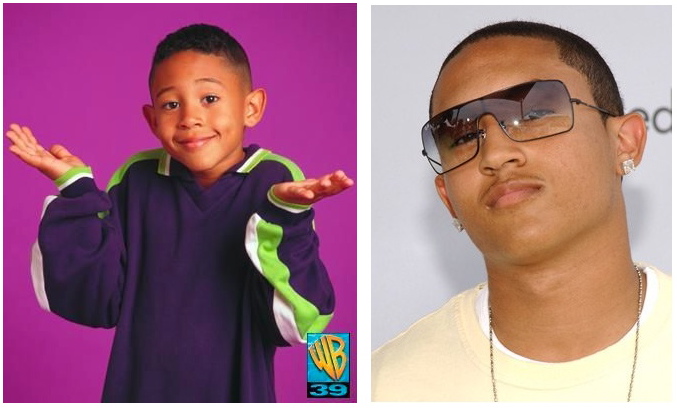 I did not make the connection until reading up on on Tia and Tamera Mowry, but the lead character TJ Henson on "Smart Guy" was played by their younger brother Tahj Mowry (twitter: Tahj_Mowry).  He was such a little cutie pie on that show!  Now, he's 24 years old, all grown up with facial hair (except in the photo I picked, oh well), and still making his way in the industry (see his web series www.space58.com). As Mr. Brown on Tyler Perry's TV series "Meet the Browns" would say, "What the what?" 😆