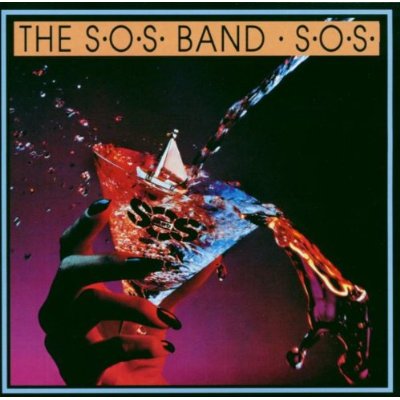 Since I just posted the first part of my interview series with DJ Louie DeVito who did the mixes for The New Dance Mix USA, I thought I'd remain in the dance music groove with this week's throwback post.  The SOS Band landed their first hit with "Take Your Time (Do it Right)" on their self titled debut album released in 1980.  The song was co-written by Sigidi Abdullah and Harold Clayton and featured the sweet melodic vocals of their lead singer Mary Davis.  Soon after the single's release, they caught the attention of Jimmy Jam and Terry Lewis who helped them write and produce a slew of smash hit dance tracks throughout the 80s including "Just Be Good to Me" and "Weekend Girl."
The SOS Band's story began in 1977 in their native city of Atlanta, where they performed regularly in a club known as "The Regal Room". Original group members included Willie "Sonny" Killebrew (saxophone), Billy Ellis (flute), Jason "T.C." Bryant (keyboards), Bruno Speight (guitar), John Simpson (bass), and James Earl Jones III (drums), surrounding the stunning voice of Mary Davis (lead vocals, keyboards). Then they called themselves "Santa Monica". Later they changed their name to The SOS Band, an acronym for 'Sounds of Success.' And succeed they did.
They were, undisputedly, the hottest R&B band on Atlanta's club scene. After listening to their demo and being impressed with the bands funky sound, Tabu Records signed them to their first recording contract.
In 1980 they exploded on the music scene with their first hit single, "Take Your Time (Do it Right)", going platinum selling over 2 million copies.
The debut LP, SOS, went gold, selling over 800,000 copies and holding the number two R&B spot for three weeks. (read the rest HERE).
Play the video below, and get up and dance!
Looking for some fly tunes to add to your iPod?  Check out all of my Throwback Friday posts by CLICKING HERE.