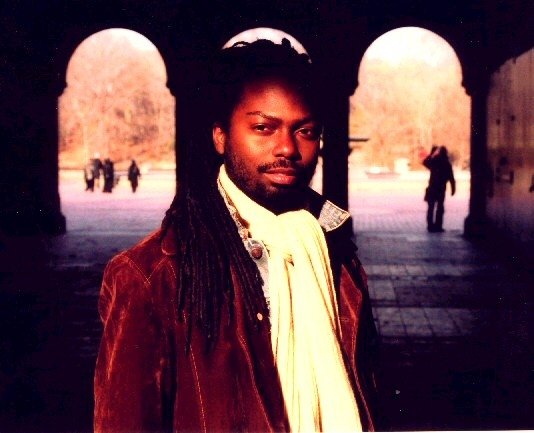 Nhojj continues to establish himself as an artist who delivers positive, life affirming messages. In his latest release, "Things Will Get Better" he embraces gay youth experiencing bullying and abuse and shares his own story.
With a simple song recorded on his Apple computer, award-winning gay artist Nhojj joins the ranks of President Barak Obama, Laura Bush and thousands of others in offering a message of hope to gay youth experiencing bullying and abuse. The name of the song is "Things Will Get Better."
Listen to the song below:

(available for download using link above, $0.99)
Nhojj wrote "Things Will Get Better" after the recent rash of suicides by gay youth. "At first I didn't know what to do," Nhojj says,"but thankfully I came across the 'It Gets Better Project'." The project was started by media pundit Dan Savage, with the idea of young people and adults sharing their experiences to help teens realize that it does get better. "I just knew I had to share my story," Nhojj says, "and this was the best way I knew how – through music."
Nhojj suggests other musicians and artists join in and create their own messages of hope. "You never know who needs to hear this right now," he says.
Son of a church minister, Nhojj grew up in Georgetown, Guyana. His religious upbringing was strict. He experienced first hand the feelings of isolation and confusion that result from being teased by classmates for being gay. But things got better after graduating from high school and moving to New York City, where he eventually pursued a career in music.
Statistics for gay youth are dismal. According to ItGetsBetterProject.com nine out of ten LGBT youths have experienced harassment in school, and more than one-third have attempted suicide, four times more than their heterosexual counterparts.
Nhojj infuses his own story with lyrics from "Amazing Grace" for this uniquely personal offering–"Things Will Get Better." "It is important for churches and religious institutions to help youth live," Nhojj says. "God is on the side of love—love of all people. This is the basis of all great religious teachings."
Nhojj made OUTMusic Awards history a year ago when his ballad "Love" was voted 2009 Outstanding R&B/Soul Song of the Year, by The Alliance of LGBT Recording Artists & Performers. It marked the first time an African American male won an OMA, and earned him congratulations from BET/Centric TV.
Earlier this year, Nhojj made history a second time when his gay music video "Love" topped the MTV Music video chart. He has been featured in The Advocate, About.com, and appeared on LOGO, New York 1, WNYE / WNYC TV Channel 25, an affiliate of the PBS Television Network.
(source: Nhojj)
Read all of my blog posts about Nhojj by CLICKING HERE. See also "Teen rock band Radio Silence NYC encourages youth to 'Do Something' about bullying, release video for 'Renegade'."