Heidi Montag and Spencer Pratt recently renewed their vows in a private ceremony at a beachfront house in Carpentria, California.  They are reportedly broke and the ceremony was sponsored. Not ones to miss a moment in the press, the never actually divorced couple granted ETonline (Entertainment Tonight) exclusive access.  I read the following in the Long Island Press:
"It's just me and my bride on a little secret beach with nobody else, and it's just about her," Spencer told reporters. "Last time it was about everything else, it was about drama, it was about ratings…I hate fame. I love money. Being honest, I love money more than most people, so fame was the easiest way to get a lot of money fast."
Will we ever go a month or even a week without Heidi and Spencer in the headlines? ~Ifelicious
ETonline in collaboration with Life & Style magazine interview Spencer Pratt where he admits they were trying to buy fame http://www.zimbio.com/watch/WehTNrLm6_H/Spencer+Pratt+Heidi+Trying+Buy+Fame/Heidi+Montag.
Here's a link to ETonline's Nicole behind the scenes interview with Heidi and Spencer as they prepare for their private wedding http://www.etonline.com/102865_Nicole_s_Video_Diary/index.html.
And if that's not enough for ya, read more about the ceremony, including ETonline's video coverage, here.
I had no clue that Heidi Montag's mom had her own blog.  I'm perusing it now and it seems interesting and very personal.  Go see for yourself from the hyperlink I put in the post or just go to www.darleneegelhoff.com.  I wonder how she feels about Heidi and Spencer renewing their vows. ~Ifelicious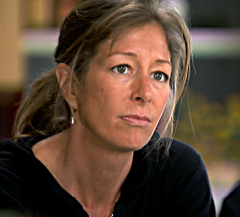 (Chicago Press Release Services) — Heidi Montag's mother, Darlene Egelhoff, may have publicly lamented her recent financial struggles, but it seems she's in for a windfall — if she can get people to buy her as a personal advice guru, that is.
Egelhoff, a former restaurant owner in Montag's hometown of Crested Butte, Colorado, is now advertising motivational speaking engagements on her blog, Metamorphosis of a Mother. The cost? A whopping $5000 a pop.
RadarOnline reports that Egelhoff, who told PEOPLE she had been working as a maid to make ends meet, offers advice on health, fitness, eating disorders, parenting, fear, and depression. Despite the hefty price tag for her appearances, Egelhoff, a devout Christian, is offering her wisdom to church groups for free.
Egelhoff, who has been estranged from Heidi for close to a year, calls her writing "support and encouragement… focusing on personal growth" and expresses her desire to reconnect with her daughter.
Originally reported by PopEater.com. Read the original article here.