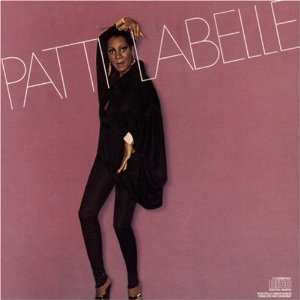 I often refer to my dad as my source of musical influence, which is true, but my appreciation for my all time favorite and yet to be honored Stevie Wonder as well as today's Throwback Friday artist Patti LaBelle came from the handful of records that my mom would play.  Like the rest of our family, my mom wasn't allowed on my dad's stereo system so she'd play her vinyl albums on a record player that sat at the bottom of a TV stand in her bedroom.  I remember wanting to badly to save up money and surprise her with tickets to a Patti LaBelle concert as a child, and it's one of those things that just never happened.
Patti is another Philadelphia product, like several other artists I have featured (seeing a trend, but it's not on purpose- maybe more indicative of an era).  When you think of Patti, she's in the exclusive class that I would call "timeless."  So many strive, yet we only get to see a handful in our lifetimes, to make a career out of music and usually more (LaBelle was also acted in films, TV and on Broadway.  She also has published several books about her own life and about her love of cooking).  Currently, you'll find her back on Broadway as part of the cast of the highly successful "Fela!" that runs through January 2, 2011 (read more on BroadwayWorld.com).
Patti co-wrote "You Are My Friend" with her husband of 8 years at the time (he also served as her manager through much of her career and they divorced in 2000 after 30 years of marriage), Armstead Edwards.  The song is about Armstead's love for his son, Zuri Edwards, who was like a friend to him, but as you listen to the lyrics, it is very spiritual in nature and easily could be substituted as a gospel track singing out to the Lord above.  "You Are My Friend" was released as the second single from Patti's self titled debut album as a solo artist in 1977.  The song itself had modest success at the time, only reaching #61 on the Billboard Soul Singles chart, but has grown into one of Patti's timeless classics, and she brings the house down every time with her signature riffs and soulful delivery.
Given many names including the Godmother of Soul, her successes have been many, and I could have chosen any song from her lifetime repertoire, but this one has been in my head lately, and thus the one I've chosen for this week's Throwback Friday (yes, it's 2 says late, but this pick kind of fits well for a Sunday, don't you think?).
Let's go to church y'all!
If I read about this correctly, the below video is Patti's very first live recorded performance of the song "You Are My Friend."
This is a live performance of "You Are My Friend" in 1991 on "Showtime at the Apollo."
"I've been looking around, and you were here all the time."  ~Patti LaBelle "You Are My Friend"
Check out all of my Throwback Friday selections by CLICKING HERE.  Read all of my music related blog posts by CLICKING HERE.