PHILADELPHIA, Nov. 4, 2010 (PRNewswire) — The judges' panel for the US Mr. Gay Competition is almost complete with the addition of two stars from Logo's hit show, "The A-List: New York."  Two of the show's breakout stars, Ryan Nickalus and TJ Kelly, will be traveling to the "City of Brotherly Love" on November 12th and 13th to help name the new U.S. Mr. Gay titleholder.  The contest will begin with an opening reception and the first round of Q&A on Friday, November 12th at Q Lounge and Kitchen (1234 Locust St) at 8 PM.  The main competition follows on Saturday, November 13 at Voyeur Nightclub (1221 St. James St) from 9 PM to midnight.  General admission and VIP tickets are available at www.nightlifegay.com.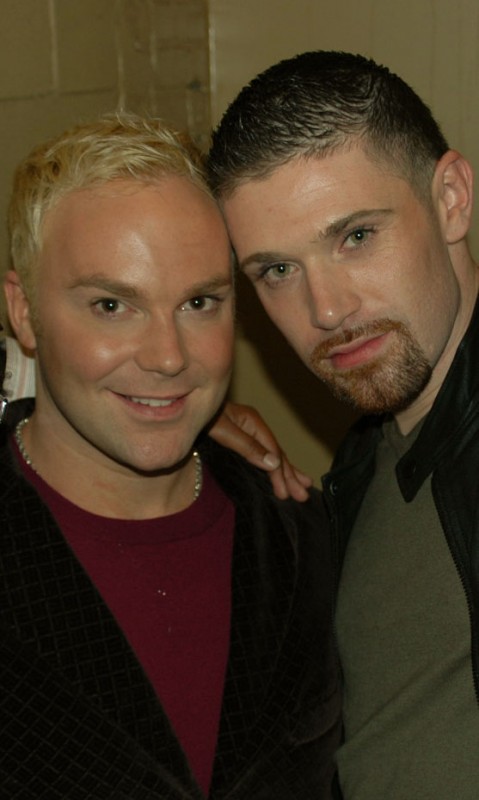 Nickalus is the owner of the Ryan Darius Salon in the West Village section of New York City.  He began his career in Boston before traveling to New York to realize his dreams of making it in the Big Apple.  He is a staple in Manhattan's gay social and philanthropic scenes, donating his time, energy, and charity to numerous LGBT service organizations, including the Ali Forney Center.  In addition to working alongside Nickalus at the salon, TJ Kelly is his best friend and partner in crime.  He also works as a celebrity manicurist with multiple television and Fashion Week events to his credit.  Kelly has a supporting role on "The A-List," but his honest and outrageous one-liners make him one prolific scene-stealer and an audience favorite.
Also serving on the US Mr. Gay judges' panel are, gossip columnist Michael Musto, celebrity stylist and reality TV star David Evangelista, four-time Emmy-winning television producer Terence Noonan , and "Paper" magazine's editor Mickey Boardman.  In addition to amazing judges, Sirius OUT Q radio star, Frank DeCaro , and uproarious drag personality, Brittany Lynn, are co-hosting the event.  Drag diva Navaya Shay and the Philadelphia Freedom Band will headline performances between rounds of competition, along with vocalists Alexandra Rush, Jeff Vitelli, and Thom Sirkot.
"The A-List: New York" is one of the hottest new reality shows on TV, and I'm so excited to have Ryan and TJ judging the US Mr. Gay Competition," said Bruce Yelk, President and Owner of Nightlifegay.com.  "Their presence adds more star power to an already outstanding panel of judges who know how to identify talent.  This year's U.S. Mr. Gay Competition is shaping up to be the best ever."
US Mr. Gay brings together contestants representing many of the country's most notable cities and destinations, as well as performers, celebrity hosts, judges, and spectators from all around the country.  A series of competitive categories and performances will culminate in the naming of the US Mr. Gay titleholder.  The winner of this competition will go on to compete in International Mr. Gay (IMG). The IMG Competition is the largest international contest to select an ambassador for the international gay community, which furthers the Noble Beast Foundation's mission.
To learn more about US Mr. Gay, visit www.nightlifegay.com and www.mrgaycompetition.com, respectively.  To book your trip to Philadelphia for the 2010 US Mr. Gay Competition and view the local LGBT visitor's guide, log onto www.visitphilly.com.
Read all of my blog posts related to The A-List by CLICKING HERE.