I haven't been able to share men's fashion so I'm excited to put news about Dark By Fusion menswear  collection on my blog. Take a look and let me know what you think.  I don't have information on price points or retailers, but there is an online shop that they are setting up on their website.  By the way, the Fusion Apparel brand includes women's fashion as well.  Check on the official website www.fusionapparels.com for more. ~Ifelicious
NEW YORK, NY, October 22, 2010 – Newcomer menswear label Dark by Fusion by Fusion Apparel puts out avant-garde streetwear for urban millennial males from trendsetting tastemakers to celebrities alike.
Already there is a plethora of top A-list celebrities that own pieces from Dark by Fusion's Spring 2011 collection, which debuted last week at New Jersey Fashion Week. Dark by Fusion is a forward-thinking men's fashion brand with strong street credibility. The Spring 2011 collection ranges from military-inspired jackets and prepster button-down shirts to youthful tees and jeans. It carries universal appeal for the millennial crowd, blending into the urban scene from top fashion cities including New York, L.A., Milan, and Tokyo.
Dark by Fusion creator and president Darius Gibbs, formerly with Sean John, wears the label on a regular basis. Darius Gibbs states, "Dark by Fusion designs are very wearable and young, putting real forward fashion on the street." Mr. Gibbs has been interviewed by MSNBC's TodayShow.com and NY1 News as well as other national media outlets.
Photos from the Spring 2011 Collection: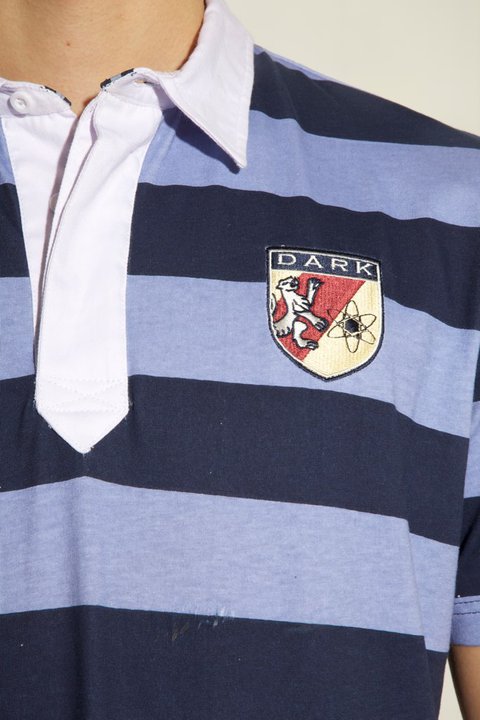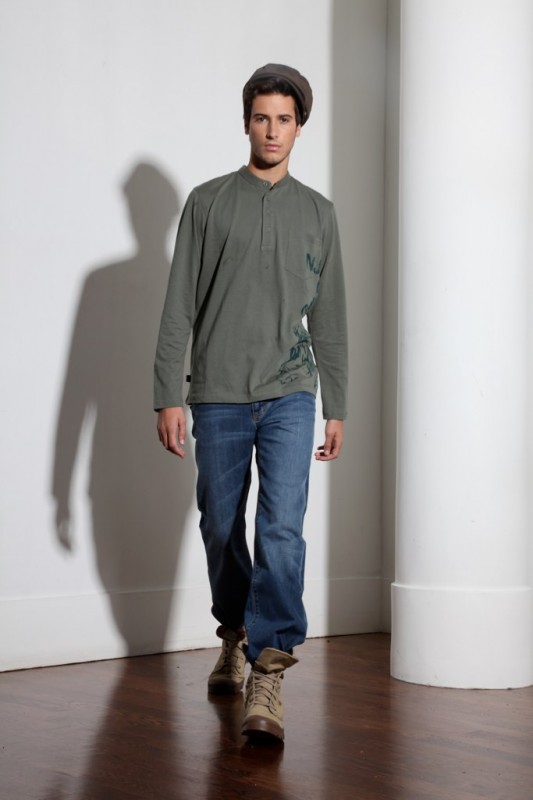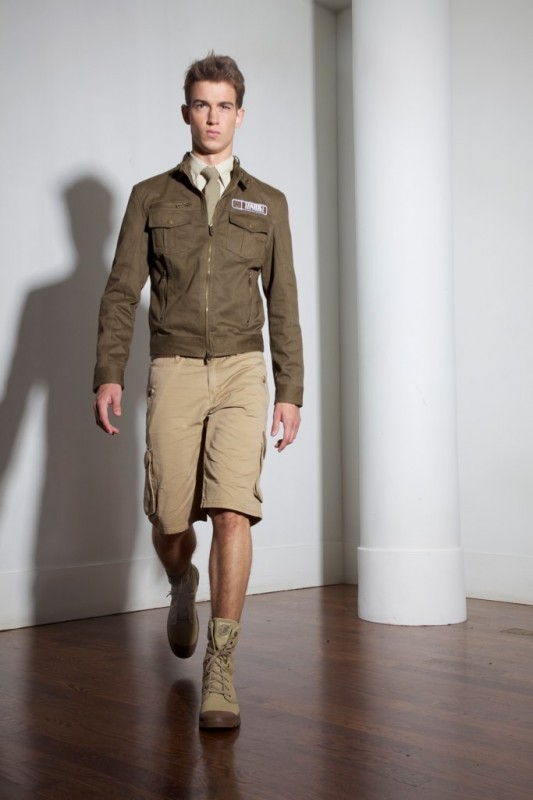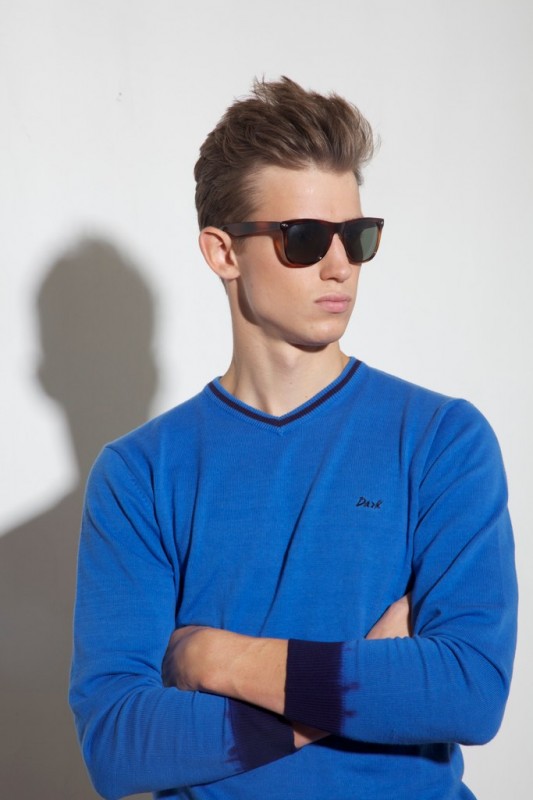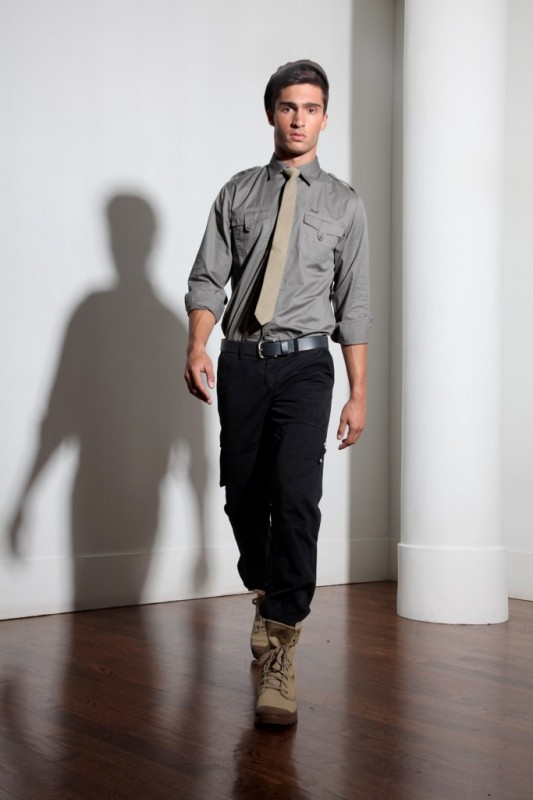 About Fusion Apparel
The Fusion Apparel brand consists of Dark by Fusion, a menswear line, Light by Fusion, a women's line and Fusion Executive for male professionals. The unique fashion apparel caters to a style conscious individual who fuses influences from their environment to their social background of fashion all to create a highly wearable, yet very fashion forward look. Fusion Apparel will be sold online, in specialty stores and select department stores. For more information, visit Fusion Apparel online at www.fusionapparels.com.
(source: Tamara York Public Relations)