Join the Facebook fan page for Five Good Years!!!
"Five Good Years" marks the first independent production for the newly-formed Four Legged Pictures and is shaping up to be one of year-end's most auspicious enterprises.  The original, fact-inspired screenplay by Bruce Reisman and Kris Black, telling the story of a West Virginia coal miner forced into the boxing ring to save his ailing mother, is attracting truly legendary names both in front and behind the camera.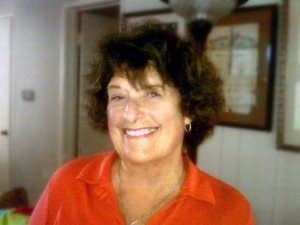 The script is inspired by the real-life "fighter" Marcie Aboulafia, personal friend of screenwriters Bruce and Kris, who is battling a rare form of cancer called multiple myeloma.  The screenwriters yearned to create a movie tribute to their personal friend that would raise awareness, inform, and entertain in a manner that does not feel and play like a "sickness of the week" TV movie.  In "Five Good Years," Marcie's personal journey inspired the fictional character of "Christine Winston" with honesty, humor, and love.
The package began to take shape when boxing legend Sugar Ray Leonard was sent the script by way of another legend, Jackie Kallen, "The First Lady of Boxing" (portrayed by Meg Ryan in "Against the Ropes").  Sugar Ray reportedly took a special liking to the material, not only for its boxing backdrop and heart-tugging story but also for the very personal aspect of the story that coincidentally mirrored his own father's struggle with multiple myeloma.  As a result, Sugar Ray is making his acting comeback in over 20 years as he plays "Jim Rayburn," an ex-fighter turned promoter that is also suffering from the early stages of Parkinson's disease.  In the movie, Sugar Ray's character transforms the tough-minded coal miner, "Alex Winston," played by co-writer/producer/actor Kris and son of movie character Christine, into a contender.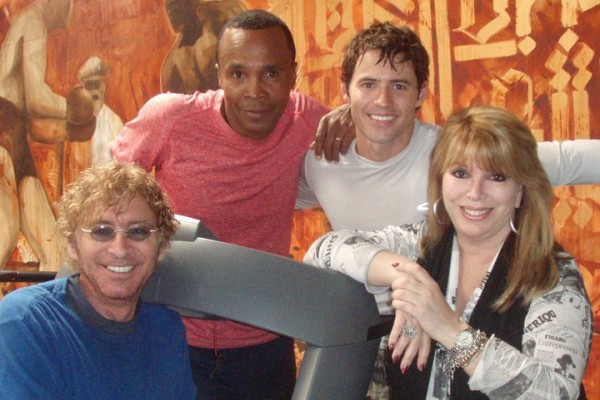 So enthused was Sugar Ray by the script that he also joined the film as one of its producers and agreed to choreograph the boxing sequences, train Kris for his role of Alex, and helping to cast "name" boxers for "Five Good Years."
Other legends involved with the movie are Scott Conrad and Harry Middlebrooks.  Scott won an Oscar in the Best Film Editing category for the original "Rocky" movie and will do the movie editing for "Five Good Years."  Harry has made a career for himself as a singer, musician, actor, composer and songwriter.  He sang back up for Elvis Presley and has recorded with other legends such as Neil Diamond, Jose Feliciano, and Della Reese.  The music composition for "If We Have to Say Goodbye," theme song for "Five Good Years," was composed by Harry while Kris wrote the lyrics that his character Alex will sing in the movie.
Actual production for "Five Good Years" will take place in Detroit, Michigan.  The $4.5 million movie is independently financed and will be directed by Bruce of Four Legged Pictures, and Synergetic will handle distribution.
Currently, "Five Good Years" is slated to be released in time for the 2011 Cannes Film Festival with a general theatrical release planned for Fall 2011 to qualify for the Academy Awards.
For more on Five Good Years and Four Legged pictures CLICK HERE.
For more on projects from FourTwoFive Films CLICK HERE.
***
More on Multiple Myeloma
UPDATE: Geraldine Ferraro passed away Saturday, March 26, 2011 from multiple myeloma.