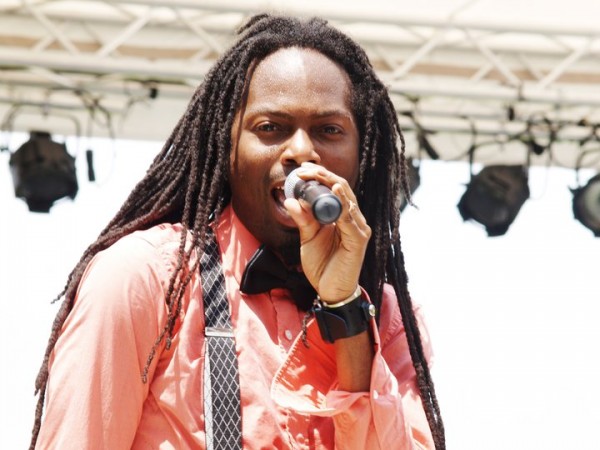 Follow Nhojj
http://twitter.com/nhojj
http://www.youtube.com/nhojjmusic
http://www.facebook.com/nhojjmusic
OUTMusic Award winner Nhojj to appear on the Glo TV Network float at New York City Heritage of Pride Parade on June 27, premiering new gay anthem – "The Gay Warrior Song."
(Billboard Publicity Wire/PRWEB ) June 24, 2010 — President Barak Obama proclaimed June Gay Pride Month. In celebration and as a song of strength and hope for the Lesbian/Gay/Bisexual/Transgender (LGBT) community, Nhojj presents "The Gay Warrior Song," which he will debut in New York City at The Heritage of Pride Parade on June 27.
Already #3 on CDBaby's Out & Proud Chart, proceeds from the sale of "The Gay Warrior Song" will be donated to the Society Against Sexual Orientation Discrimination (SASOD), an LGBT rights organization based in Nhojj's homeland of Guyana. SASOD is committed to eradicating discrimination on the grounds of sexual orientation.
Nhojj will perform "The Gay Warrior Song" before tens of thousands of people lined up along the NYC Gay Pride Parade route on the Glo TV float. Glo TV is the first urban LGBT Television Network of its kind in the world.
On June 19th Nhojj performed his new gay anthem in Providence, RI at their Rhode Island Pridefest; on June 20th at a church service at the historic St. Marks in the Bowery in the East Village section of New York; and on June 21st at an upper east side Manhattan awards ceremony—the 7th Annual Fresh Fruit Festival Awards at Jan Hus Playhouse.
He received the Music Award of Distinction at the Fresh Fruit Awards. The awards honor outstanding performances and recognize community leaders whose achievements include supporting the arts and the LGBT community. Special honorees included the first openly gay NY State Senator, Tom Duane, Off Broadway legend and pioneering LGBT playwright Doric Wilson, and Under the Pink Carpet producer, Tony Sawicki. This marks the 2nd time Nhojj has won the award.
The parade will wrap up a string of American gay pride performances for Nhojj. His tour covered heartland cities – Fort Collins, CO; Providence, RI; Lexington, KY; Kansas City, MO; and Indianapolis, IN, where he opened the pride festivities with an a cappella rendition of the Star Spangle Banner. On July 17 Nhojj will headline in Germany at the Christopher Street Day Munich gay pride festival.
Nhojj, son of a Minister, grew up in Guyana , and went to high school in Trinidad prior to coming to the United States to attend college. Before he could read or write he sang at his father's church, and eventually on radio and television shows. Twice he sang in large stadiums – once for the President of Guyana, and once for the President of Trinidad. After graduating with honors from New York University with a Bachelors Degree in Economics, he returned to his passion—singing—and began recording.
To date Nhojj has released 6 album releases, and a DVD directed by Emmy nominated Bill Cote. He is the first black male to win an OutMusic Award, and also the first gay artist to top the mainstream MTV Music charts with a gay music video. His music has been compared with such luminaries as Michael Jackson, Marvin Gaye, Stevie Wonder, Sade, Bobby McFerrin, and Maxwell.
Nhojj wrote "The Gay Warrior Song" as an affirmation to LGBT people everywhere. "War is usually related to physical territory" Nhojj explains. "But today's gay warrior is not fighting for physical territory, today's gay warrior is fighting for mental, emotional, and spiritual territory. Today's gay warrior is fighting for acceptance… for inclusion… for equality… and ultimately for the well being that winning this war brings."
Listen now to "The Gay Warrior Song."