Underground Girls of Hip Hop (UGHH ) Present…
Female Hip Hop Honors
Saturday, May 22 2010
Radisson Hotel- LA
6:00 PM – 12:00 AM
tickets start at $40 and can be purchased BY CLICKING HERE
For more info:
http://www.undergroundgirlsofhiphop.com/UG%20GIRLS/2010_FEMALE_HIP_HOP_HONORS.htm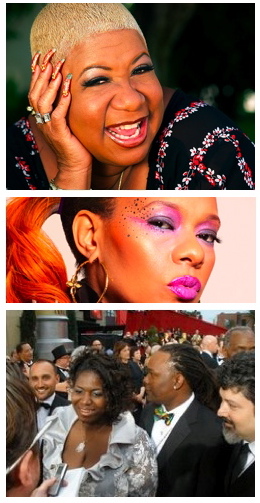 2010 FEMALE HIP-HOP HONORS is an award show that breaks all of the rules of conventionalism. Unlike the Grammy Awards or the Billboard Music Awards, the 2010 FEMALE HIP-HOP HONORS were created to acknowledge and honor the achievements and contributions of legendary females in hip-hop, unsigned and independent artists within the urban music scene. Every year there are incredible records released by independent labels and artists.
Special honorees include domestic violence survivor, Grammy winner, author Queen Pen and humanitarian and Academy nominee Kimberly Rivers Roberts. Hosted by the "bad girl of comedy" Luenell.
Also, enjoy a FREE DOWNLOAD of DJ 5053's mixtape for the Female Hip Hop Honors BY CLICKING HERE.