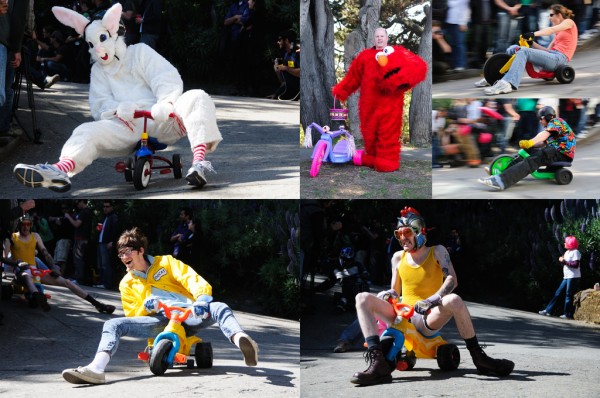 Who's been hiding this event from me for so long?  I totally want to go and do this!  Yesterday, April 4, 2010 was the 10th annual Bring Your Own Big Wheel Race in San Francisco.  Riders rode their kiddie transport down through the Potero Hill neighborhood's famous Vermont Street on the rainy Easter Sunday afternoon.  Check out some video footage below:
For more about the race, check out http://sites.google.com/site/byobwsf/home in particular read more about the event founder Jon Brumit http://www.jonbrumit.com/bio.html.
This is totally going on my life list!