March 20, 2010 — With my fashion week cherry popped at last night's event in LA's downtown fashion district (see "Popped my Fashion Week cherry: Directives West First.LA Fashion Show"), I was ready to move on to greener pastures.  * bum-dum-bum-ching! * …Anyhooz, of LA's Fashion Week events, I was most looking forward to the Green Youth Movement's (GYM) "The Green Initiative: A Humanitarian Fashion Show" held in a tent over at Sunset Gower Studios in Hollywood.  I'm a "greenie" of sorts, always curious about ways to be kinder to Mother Earth whether it was for a science project back in school days or, in this case, fashion.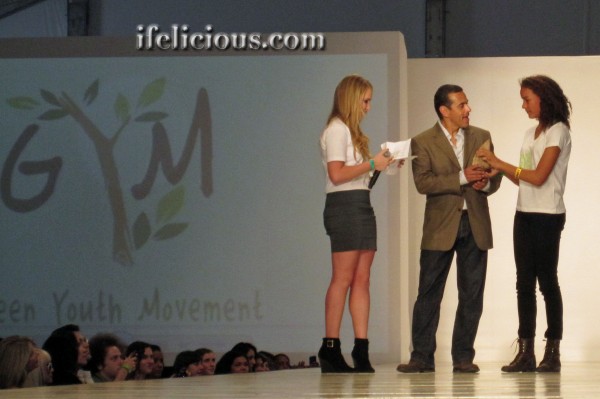 The event was a much smaller production than last night's but higher profile with an appearance from Los Angeles Mayor Antonio Villaraigosa who received the 2010 Humanitarian Award from GYM.  I happened to arrive around the same time that the mayor did.  With Ohio as my home, it didn't resonate much with me when the swell of whispers that "The mayor's here!" filled the tent with energies of  nervousness and excitement.  I was content to continue setting up, however, the photographer next to me tapped me, and I quickly snapped the below photo out of some odd sense of obligation and respect.  Now that I have done some more research on Mayor Villaraigosa, I see his term has been filled with controversy, particularly in matters of the heart.  So Hollywood!  😎
Here is some video footage of the show's opening remarks…
Now onto the show…
Designs from Emily Factor (emilyfactor.com), Lizzie Parker (www.lizzieparker.com), and Puridee (www.puridee.com) were featured during the show.  I found that green LA girl's blog "Villaraigosa's into eco-style: Green Initiative Humanitarian Fashion Show" described the technical detail regarding materials and styling well, plus I have links to a ton of other writeups at the end of this blog post.  For me, it was a chance to witness sustainable fashion up close on the runway.  Sustainable fabric choices have come a long way over the years, and I wanted to see how well they moved as well overall fashion appeal.  Of the designers, Emily Factor was my favorite with the fun layering and color choices.  Lizzie Parker had too much of the tie-dye thing going for my taste.  Puridee was showing mostly white wedding/formal wear. If I were getting married, it would be nice to consider wearing an eco friendly dress.  I'm just not certain about the price point compared to traditional dresses.
Photos taken…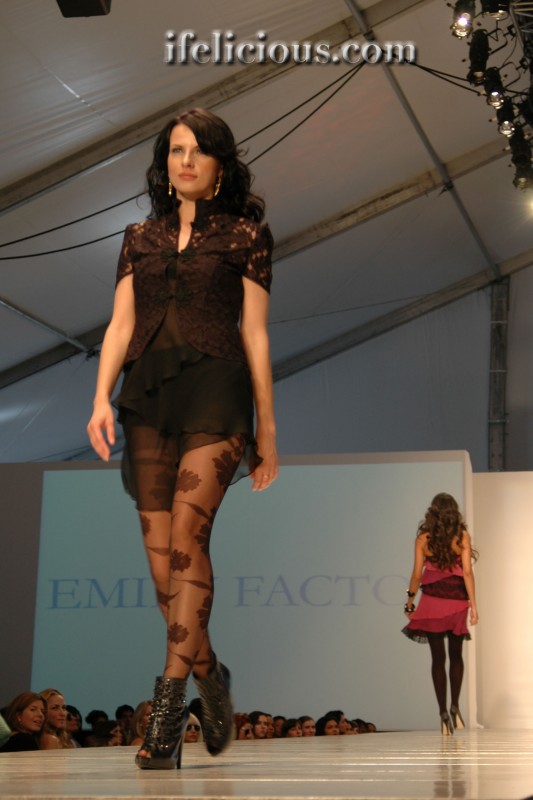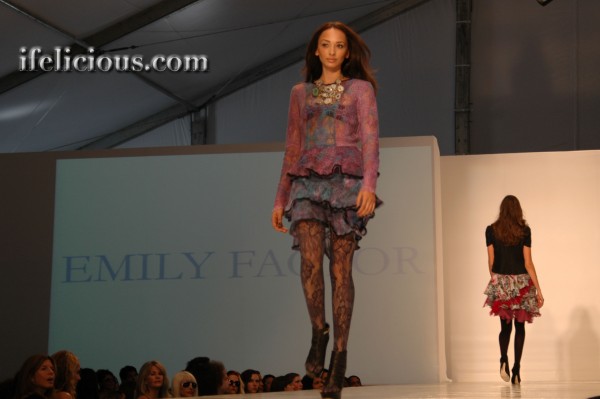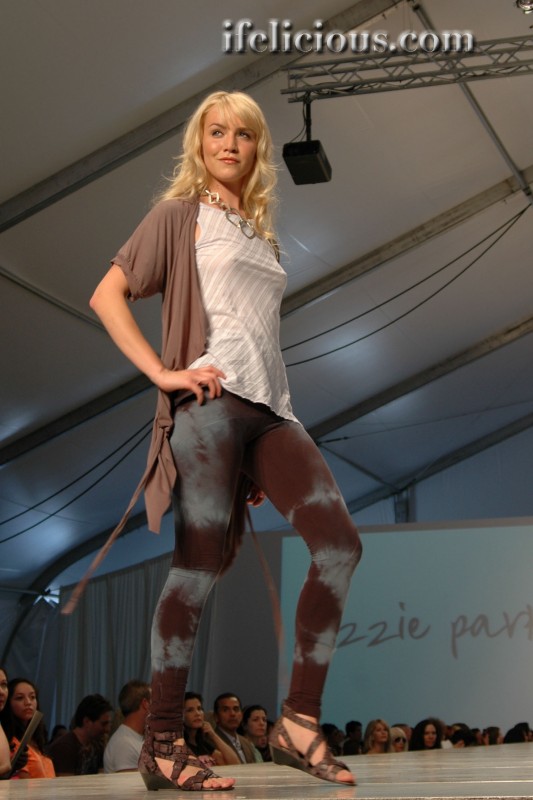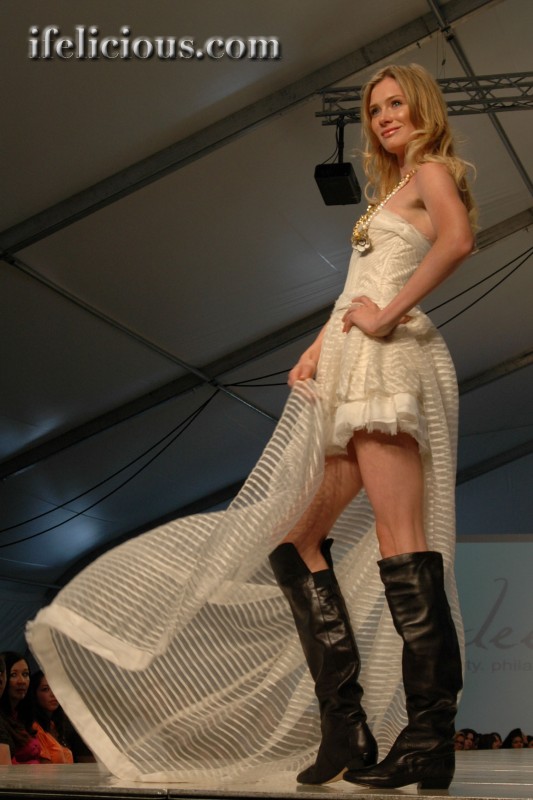 The above images and more are in the following slideshow.  Click here to view directly on Picasa.
Related Links