That's right.  I am no longer a fashion week virgin, and what a way to begin my newest love affair!  On Friday, March, 19, 2010, Directives West (www.directiveswest.com) hosted the First.LA Fashion Show featuring Fall 2010 looks from local contemporary designers.  The event was held exclusively for media and fashion industry invitees and held at the beautiful Cooper Building in Downtown LA.  As a reality TV aficionado, I was overly geeked to check out Jeffrey Sebelia's collection, winner from "Project Runway" Season 3 (www.bravotv.com/project-runway), called Fluxus (see Fashion News "Fluxus appoints Jeffrey Sebelia as new Head Designer").  I did get to meet him in person at the end and of course asked him kindly to grant me an interview.  He told me it would have be quick because he had to pee.  Not one to hold people from the toilet, I told him to go ahead to the bathroom as long as he promised me to return afterward.  He swore he'd be back, and I had no reason to doubt him…until he never came back.  I jokingly told him that I'm a blogger and would bad mouth him if he didn't return, so you readers take from it what you will.
Here are a couple of looks from Jeffrey Sebelia's line…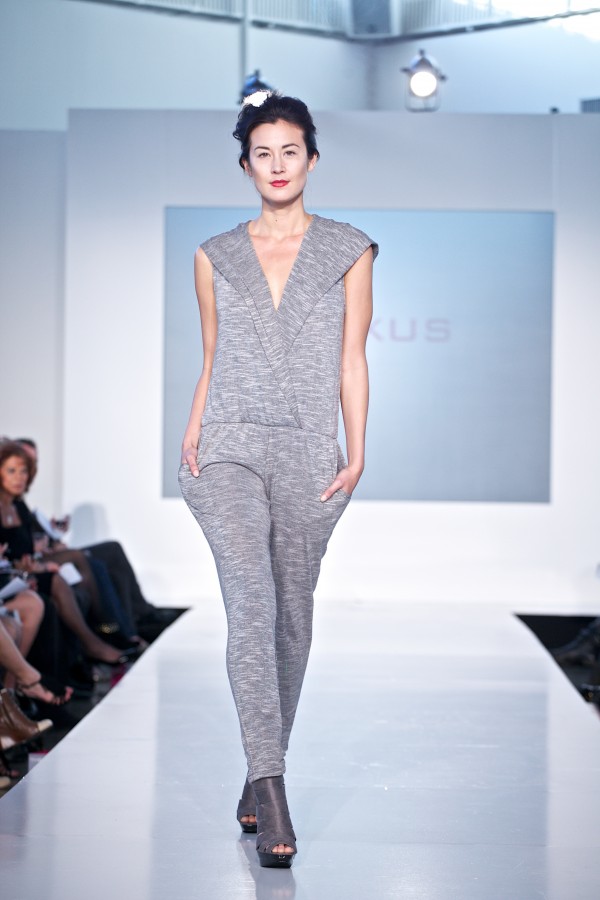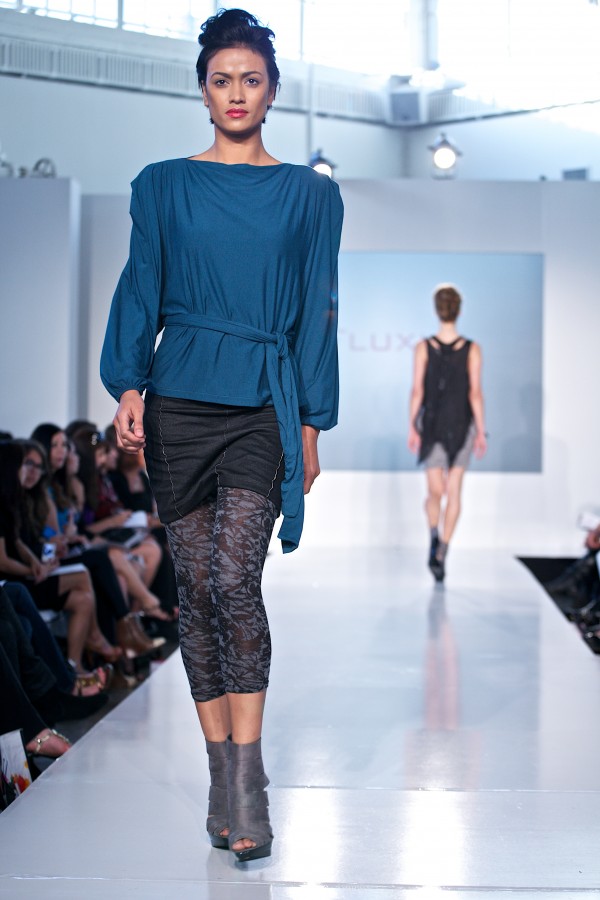 My personal favorite for the evening was Thursday Island (www.thursdayisland.com).  I could honestly snatch up that entire collection as my own and wish I had even more images to share with you than the ones below.
A couple of looks from my favorite of the evening Thursday Island…

Here is what Directives West has identified as fashion trends for Fall 2010
I did manage to capture some video footage as well of the runway portion of the show.  I've compiled excerpts in the video below.  On the video, another favorite of collection of mine was Urban Behavior (www.facebook.com/urbanbehavior, twitter.com/URBAN_BEHAVIOR).
My apologies in advance that I did not always capture the designer's name.  If you, however, are interested in a particular look, leave a comment or use my CONTACT page, and I will research the designer for you.
Related Links