What? Toe suckin' homeboy is a Morgan State graduate? That's my alma mater! Woot! Woot!  😎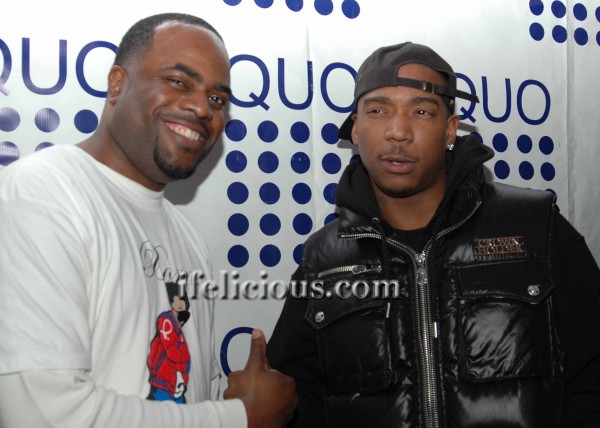 ATLANTA, Jan. 29 /PRNewswire/ — When Markuann Smith snagged the opportunity to appear on the season premiere of "Let's Talk About Pep" as a potential love interest of the feisty and fiery "Kittie," he had no idea how much fans' personal obsessions with toe sucking and foot fetishes would be exposed. Kittie, the outspoken, bold and non-apologetically sexy girlfriend of the group enjoyed a date with Smith that ended with her foot in his mouth. Fans buzzed about the eroticism, steaminess and believability of the drama induced piece. Smith says, "I've always had a thing for beautiful feet and I don't have many inhibitions, but … whoa … the love I'm getting now, I'm not mad." Although humble, he still loves the buzz.
As the show continues to receive favorable reviews, it's being referred to as the ebony version of "Sex in the City." Only three episodes into the season, fans are craving more of the foot drama. This is not the first time that a VH1 personality has had a love affair with feet, but this seemed to be a catalyst to get the fans talking and asking for more. The high drama, energy- induced scene has already driven demand for future opportunities for Markuann. Although there has been speculation that the Harlem native is a newcomer to television, he has extensive experience in the entertainment industry. Smith appeared in such movies and TV shows such as: "Poetic Justice ," "Juice," "A Good Day," "The Chapelle Show," and "Code Blue" as well as hosting segments for the BET Awards and VH1's Hip-Hop Honors.
Will VH1 bring Smith back? Critics seem to think with the chemistry ignited between himself and Kittie, fans will definitely see more appearances by the swag laden, toe sucking, ladies man. For more information and photos of Smith, visit his website at www.markuann.com.
About Markuann Smith
Smith is an actor who was born in Harlem and grew up in Queens, NY. After learning the ropes and developing an interest in the entertainment industry following his brother Father M.C. he studied theatre at Morgan State University in Baltimore, MD. Smith is currently working on his own film project and is employed by BET Networks. Smith has worked in various capacities in the entertainment industry for over a decade.
source: Markuann Smith
Related Links