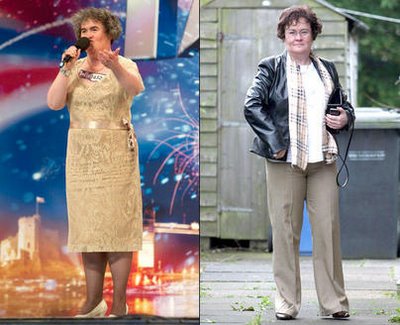 UPDATE 12/16/2009: Here's the video clip from the show
Visit msnbc.com for breaking news, world news, and news about the economy
We've seen the shows where the fashion police encroaches upon fashion offenders with the cameras rolling.  Like shows judging singing or dancing talent, we are now either experts on fashion for the next few moments or students of it, critiquing our own sense of style.  As the new look is unveiled, we're all amazed at how a few simple changes can make a world of difference.
What if it happened to you?
What if you were ambushed by Glamour Magazine (www.glamour.com) staff while you were eating breakfast with your fiancé at the News Café (www.newscafe.com) in trendy South Beach, Miami for committing fashion sins while on a mini getaway to work on wedding plans?  It happened to my own sister, Aisha, a couple of months ago.  I couldn't wish for a better person or better timing to undergo a makeover.  She's moments away from obtaining her PhD in Computer Science from the prestigious Massachusetts Institute of Technology, never worked outside of academia on a full time basis, and getting married in a few months.  She has blogged about her ambush makeover in more detail than you'll see here, and as soon as I receive her blessing, I will link to her post.
Link to Aisha's post…
blog: The Other 83 Percent– (Part 2) The Next Day
Watch my sister Aisha's ambush makeover unveiling on the NBC Today Show between 10:00 AM-11:00 AM EST on Wednesday, December 16, 2009 with hosts Kathie Lee and Hoda along with representative(s) from the Glamour Magazine.
Check out more NBC Today Show ambush makeovers online…
This one is a makeover for a young lady in Beavercreak, Ohio who is getting married. It was on their road trip series similar to how my sister was ambushed in South Beach, Miami as opposed outside NBC Studios in New York City.
Visit msnbc.com for breaking news, world news, and news about the economy
This lady works at a nuclear power plant for a living and is on vacation for her 38th wedding anniversary. The second lady works in a retail store and about to turn 40.

Visit msnbc.com for breaking news, world news, and news about the economy
This is such an Olivia Palermo and Erin Kaplan moment from MTV's "The City" isn't it? I can totally picture them fussing away about finding an affordable look for the "everyday" young woman on vacation. What would Joe Zee do? LOL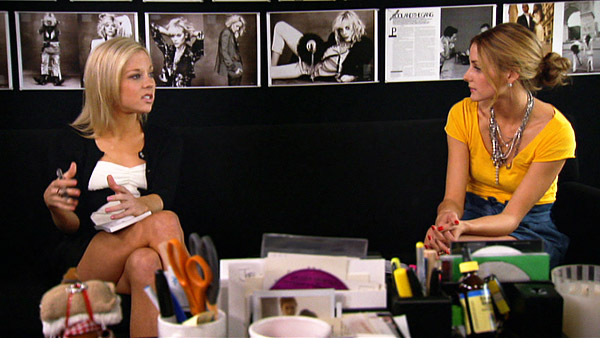 I'll be there…
Of course, I wouldn't miss this moment for the world, so I'll be flying out to NYC to support my sister and watch her unveiling live in NBC Studios. I'm so excited I could pee in my pants!  🙄
Below is another clip with Suze Yalof Schwartz, Executive Fashion Director At Large, for Glamour Magazine who will be hosting the ambush makeover segment tomorrow.
Stay tuned for a follow up post with show clips and before/after photos!
Related Links