Hyp-Inc., short for Hypothesis Inc clothing known for their distinctive and authentic innovative designs offers consumers their art and musically infused fashion line from t-shirts to hoodies at affordable prices online.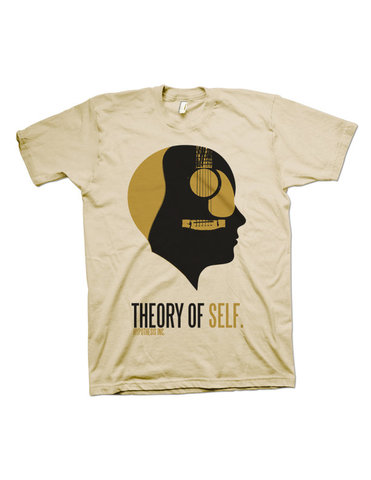 New York, NY, December 7, 2009 – Hyp-Inc., short for Hypothesis Inc., Theory of Self Co., encourages unity and diversity all the while tearing down fashion barriers from creating a culmination of brightly colored and bold one-of-a-kind creations that represents its own special art form in each piece of clothing can be purchased at their online store at www.hyp-inc.com.
Life is good but wearing Hyp-Inc clothing is better. Wearing Hyp-Inc t-shirts makes one feel unique, a cut above the rest breaking away the usual monotony. Hyp-Inc has the stylish designs that are reasonably priced with an understated vibe "I just threw this on" attitude but you know you look cleverly cool while wearing the clothing.
Consumers who are a rock star, a superstar or just have great fashion sense won't want to give the shirt off their back to anyone especially if it is a Hyp-Inc t-shirt or hoodie because of all the admirers. Wearing a Hyp-Inc piece of clothing, one is easily noticed by his or her audience. Hyp-Inc is fun, one-of-a-kind wearable clothing that includes a long list of celebrity devotees amass Hollywood to the Rock and Roll Hall of Fame.
Hyp-Inc has been a leader in the industry, a permanent fixture in music design with hundreds of original screen printed posters, CD packaging as well as t-shirts that have been designed for many brands and companies boasting a client list that includes numerous leaders in the music arena from Kanye West, Matisyahu, Allman Brothers, Kid Rock, Further (aka the new Grateful Dead), Matchbox 20, Phish and others.
Hyp-Inc., short for Hypothesis Inc., Theory of Self Co., provides customers the highest guaranteed quality clothing by using the most durable and comfortable material made in the USA. Hyp-Inc. is a collaboration of music, art and culture spreading peace and goodwill and self-empowerment through its women's and menswear clothing with bold and edgy creations including t-shirts and hoodies. Each design is artfully crafted and produced in 100% sweatshop-free production print shops. For more information on Hyp-Inc., short for Hypothesis Inc., Theory of Self Co., visit www.hyp-inc.com.
For additional information or to arrange for an interview with a Hyp-Inc Inc. representative, please contact Tamara York at Tamara York PR, email tamara@tamarayorkpr.com.
Related Links
Buy-Tees.net– Do believe the hypothesis