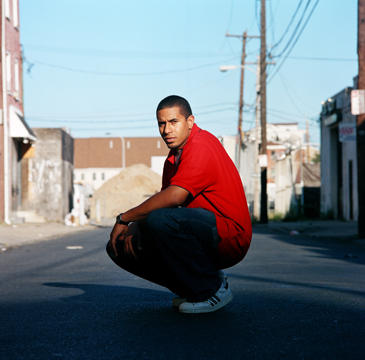 I love to see engineers like SoulStice, me, and others doing their thing creatively as well. Peep this excerpt from his Myspace page:
To say that SoulStice spits knowledge would be an understatement; after all, he does have a Masters Degree in Electrical and Computer Engineering and holds down a position with the Department of Defense. Yet, SoulStice loves the unique challenge of balancing his high-powered "day job" and his passion for hip hop.
"The Blind Side" Is In Theaters 11-20-09
After releasing North By Northwest (2005) and Dead Letter Perfect in 2007 (which have led to features on SoulStice in XXL Magazine, The Source, Urb, various other key urban publications and websites), SoulStice returned in 2009 with Beyond Borders, an "international concept album" featuring beats crafted by Belgian producer SBe and vocal collaborations with G.L.C., Kev Brown, Zap Mama, Oddisee and Supastition and included blog favorites "Chi Worldwide Remix" f/G.L.C. & Naledge (Kidz In The Hall) and the controversial "Strange Kind of Love."
With the promotion of the upcoming Warner Brothers biopic "The Blind Side" in full-gear, SoulStice has been chosen for inclusion on the soundtrack with his new song "That Thang," a track crafted by SoulStice and producer Mighty Wyte specifically for the movie.
"The Blind Side" is the uplifting true story of Michael Oher, a homeless youngster from a broken home, taken in by the Touhys, a well-to-do white family who help him fulfill his potential. At the same time, Oher's presence in the Touhys' lives leads them to some insightful self-discoveries of their own. Living in his new environment, the teen faces a completely different set of challenges to overcome. As a football player and student, Oher works hard and, with the help of his coaches and adopted family, becomes an All-American offensive left tackle at the University of Mississippi and earlier this year he became a 1st round draft pick of the NFL's Baltimore Ravens.
"The Blind Side" stars Sandra Bullock (she's already getting early Oscar buzz for her performance in the movie), Tim McGraw and Oscar winner Kathy Bates.  For an indie artist to be selected to create a track for a major Hollywood studio picture is a weighty endorsement and one that forced SoulStice out of his creative comfort zone, giving him a chance to demonstrate his versatility as an artist.  The opportunity and honor was not lost on SoulStice as he states "As an independent artist, placing a song in a Major Motion picture is a big deal.  It's a co-sign from a major Hollywood studio – a sign that we're doing something right.  This particular song is an artistic achievement for me because I'm portraying a character with a lifestyle that's not necessarily my own.  That's nothing new for hip-hop, unfortunately, but it is new for me.  I'm glad I was able to help give the movie what it needed."
DL Link to SoulStice "That Thang" (produced by Mighty Wyte)
http://usershare.net/hrvw4uos6pbc
Related Links