(New York, NY October 2, 2009)- This past week in NYC, recording artist and A&R of E1 music Jim Jones and Universal SRC newly signed recording artist DJ Webstar came together to shoot their new music video for yet another wonderful single for their joint venture "The Roof Top," being released by E1 music and Scrilla Hill, "She Can Get It," featuring T-Rex an artist signed under DJ Webstar record label Scrilla Hill. The video was directed by Jim Jones, Cliff Charles, and produced by Beth Melillo. The Roof Top is due for release on October 6, 2009.
The night started out with Models from the New York City area piling up in one shoe store to prepare for a night of hair, make-up, styling, shoes and lots of fun. The video shoot took place at the lovely Medici shoe store on W. 23rd street owned by Rachel Carmi who turned her shoe store into a glamorous party house for the women who love shoes and the men who love to buy them, that was the scene of the night. DJ Webstar & Jim Jones known for their party music brought the elegant women from the club and placed them in direct sight of every shoe brand desired by most women letting all the ladies know "She Can Get It!"
The story line of the video is yet another funny one where Jim Jones once again plays the father role to DJ Webstar and they own a glamorous shoe store for women. The video is definitely a hot one and will premiere next week on BET and MTV.
The sponsors for the video were Coogi, Crown Holder, Reign, & Married To The Mob, all who provided wardrobe for the video.
DJ Webstar will be celebrating the release of his album in Miami FL, at club Room Service in South Beach on Saturday October 3, 2009. All are welcoming to come out and join him as he celebrates with his celebrity friends.
Photos from DJ Webstar & Jim Jones Ft. T-Rex video shoot for "She Can Get it"…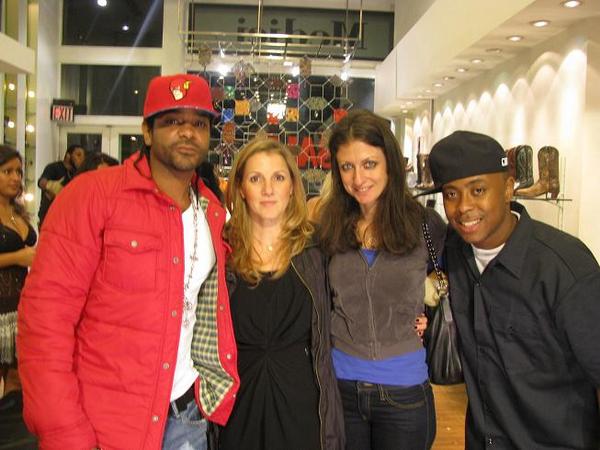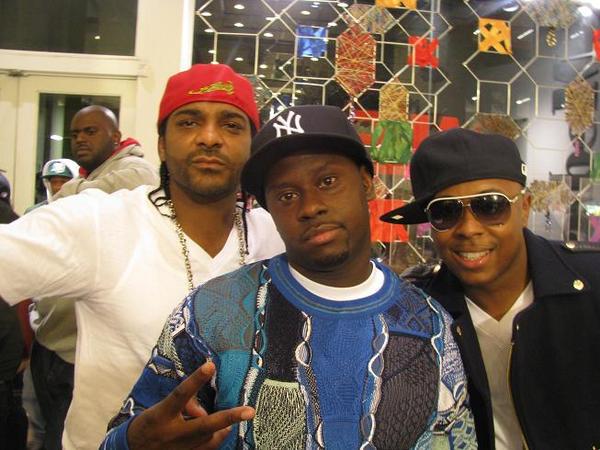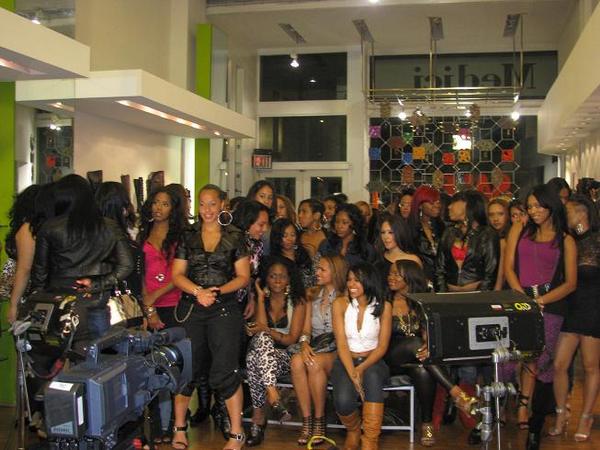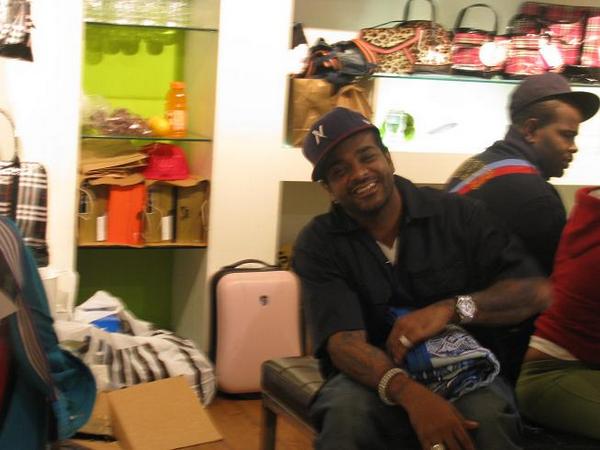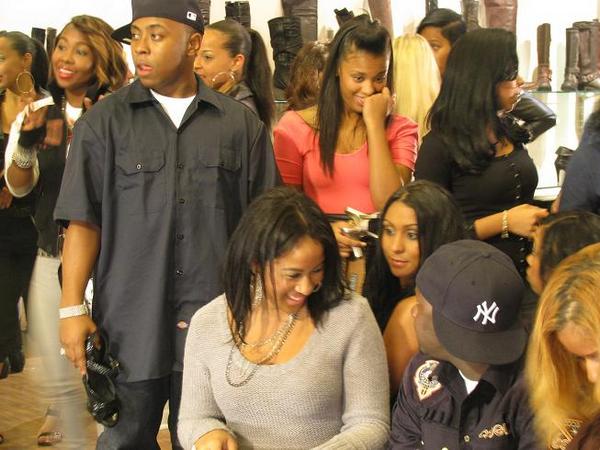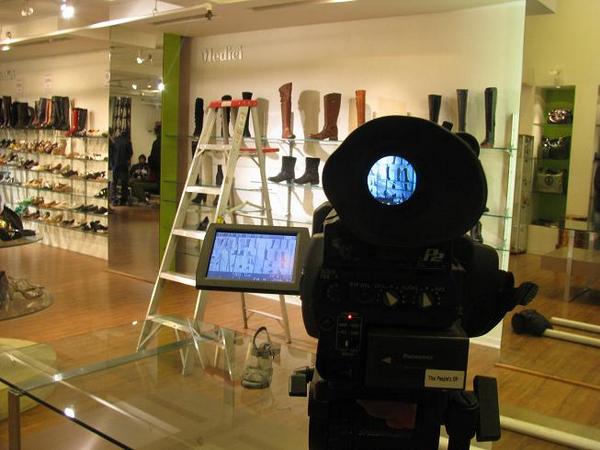 press release provided courtesy of McQueen Media