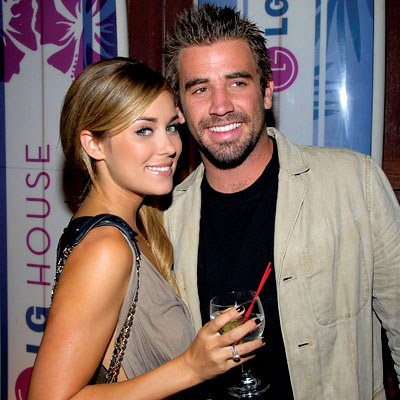 This is for my fellow MTV reality tv show fanatics.  Jason Wahler's celebrity status stemmed from his reality tv career as the bad boy and ladies man on MTV's Laguna Beach: The Real Orange County beginning in Season 2 and then again on MTV's The Hills where he and the show's then leading lady, Lauren Conrad ("LC"), dated and ended up in a nasty breakup.  Over the years, he's continued to make tabloids with news of his drug addiction, sex tapes, and various arrests.  As I write this post, unbeknownst to me, I see he recently made headlines for drunken shoe throwing (The Hollywood Gossip– Jason Wahler arrested for hurling shoes at bouncer).
When I learned that Jason Wahler was going to be in the movie Five Good Years, I was excited to learn more.  He was cast as Jackson, the best friend of the main character Alex (played by Kris Black).  That was in July 2009, around the time that I interviewed Kris Black.  Soon after, I read and Kris Black, co-owner of FourTwoFive Films the film company that wrote and is producing Five Good Years, confirmed that Jason was no longer on the cast for the film.  With Jason, nothing's small news.  This even made Perez Hilton!
Here are a few links to gossip columns about Jason being kicked out of the the cast:
So inquiring minds want to know the real scoop, and you're girl, Ifelicious, put on her trench coat, hat, and grabbed the magnifying glass looking for an explanation.  Below is the conversation I had with Bruce Reisman, co-owner of FourTwoFive Films.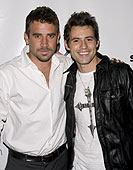 Ifelicious:  I've read all kinds of things about why Jason was out of your cast.
Bruce:  Jason Wahler? No, I don't really want to get into that …He's a really, really down to earth good kid that's got typical problems that reality stars, this reality star business, this new Hollywood feeds this beast and turns these kids into celebrities and they can't handle it. That's all I'll say.
Ifelicious:  I'm just going to go a little further with that. I know there were some gossip columns that criticized you because you did not audition him formally.
Bruce:  In relation to Jason, his parting of the ways has nothing to do with his skill as an actor.
…Ifelicious: I've heard he was bad boy [to you], but you're not going to tell me.
Bruce:  Steve McQueen! Steve McQueen was a bad boy. Marlon Brando was a bad boy…I'll tell you what it was about with him…Kris and I went to an event that he was hosting. You know, a charity event.
Ifelicious:  Um-hmm
Bruce:  And I met him, and he and Kris started to talk, and I saw a chemistry happen, and I thought to myself "This guy could be Kris's best friend in Five Good Years. He's got a name," I walked up to him. I said, "Have you ever done any acting?" He said, "Very little." I said, "There's something about you. I want pursue this," and that's what we did. We pursued it, and he had that thing. I can't explain it, and they're probably going to laugh at me. I can't explain it, and they're probably going to laugh at me.
Ifelicious:  No, I'm not going to laugh because he had that thing that worked for reality tv so clearly he does whatever does well.
Bruce:  …I'm going to tell you good things about Jason.
Ifelicious:  Oh please do. I would love to hear it.
Bruce:  When I met him out of the context out of the party thing, he was more fun and sweet and professional. He was very cool.
Ifelicious:  I just see him as the guy that wronged Lauren Conrad. I was on team LC.
Bruce:  Maybe she wronged him!
Ifelicious:  I know that I don't know the full story. All I see is what they show me on MTV.
Bruce:  It's always the guys. Who knows? But he was one of those people, you know, that I thought was special. Now, I could be wrong.
Ifelicious:  So you were going to tell me. Where did this [Jason Wahler arrangement] fall apart?
Bruce:  It just fell apart later on after we got to know each other. It didn't work out.
Ifelicious:  That was really clear. Clear as mud. Thank you very much.
Not to fret folks.  I'm keeping my eyes and ears open for the real scoop and will be sure to report back on this as soon as I learn anything.  😯
Related Posts…
Ifelicious Thoughts
FourTwoFive Films Bruce Reisman talks about film "Five Good Years." Taryn Manning and Jerry Ferrara to join cast.
Interview with writer, painter, actor Kris Black. (Part 1 of 2) Film Projects, FourTwoFive Films
Behind the scenes look at Kris Black photo shoot for Men's Health