LAST UPDATE 9/22/2009 (some of the twitter ids changed)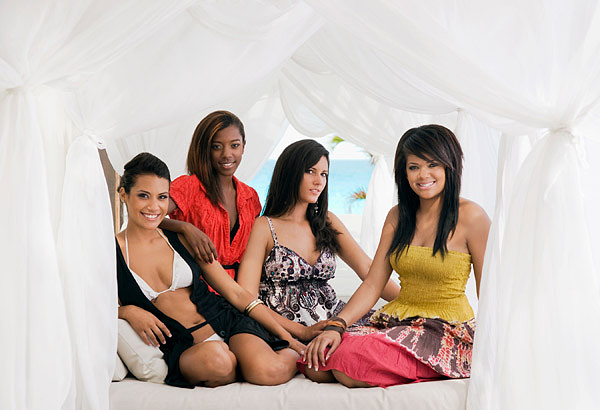 I haven't spoken out about this season, but believe me, I've been watching!  So, I just finished watching episode 10…you know the one with the threesome.  Don't sleep on Canadian DJ Guy Pat (hereafter referred to as DJ Guy), he's an opportunist and proved to have more game then attractiveness to me.  His skinnyness must be packing some serious junk under the hood.  Throw in pretend to be sweet girl but attention whore Jonna and the adventurous spirit sealed with a bet Ayiia, and you get what we saw tonight.  Like the rest of the cast's initial reaction, I think I just watched in bewilderment because the trio seemed all wrong.
Besides all the anxiety, ADHD, and other reasons to prescription pill pop issues that are so loosely thrown around this season, there's some inevitable drama amongst the girls because that's what we do best.  Backstabbing, conniving, but why can't we all just get along girls are enough to write about in their own post.  Buckle you seatbelts.  Here we go!
Jonna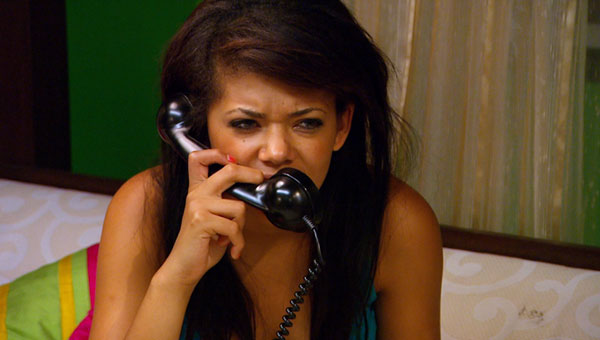 Twitter id:  jonnamannion
All hail the queen of girl drama this season!  I guess she's this season's slut disguised as the initial good girl who just happens to like to hang around the guys more than the girls (although that changes).  I wonder how she feels watching these episodes back.  She stole DJ guy who got more play than he is physically worthy from Jasmine in something that just seemed to be a fun competition.  Not someone I'd make a friend if I were Jasmine.  Jonna loves to do what she wants and bat her eyelashes hoping to make everything better with the girls and the guys.  She got confused about her existing relationship as does every single person from all previous 21 seasons.  Haven't you learned?  You really can't experience something as unique as the real world with love attachments back at home.  Now the threesome with Ayiia and DJ Guy? Even Jonna didn't seem to enjoy it by admitting it seemed more for DJ Guy and Ayiia.  I guess she's testing her boundaries.  Anyway, Jonna and DJ Guy destined for failure now that he's back in the land of maple leaves which means she's going to start regretting her decisions.  Blah, blah, blah…so predictable.
Oh and honey, DO YOUR HAIR!!!  You are black…and some other things, but your hair texture is that of a black girl.  That means when it moves, it doesn't move back, ok?  Take some pointers from Jasmine…oh that's right, you're the fancy schmancy hairdresser.
Jasmine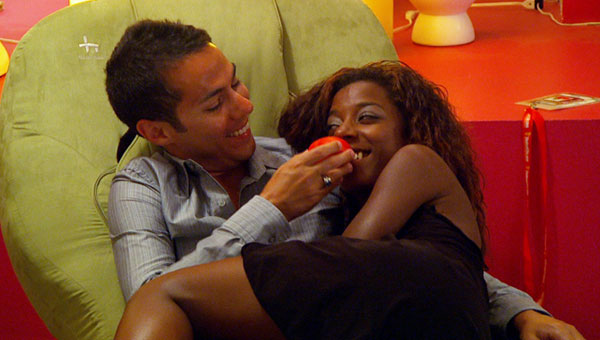 Twitter id:  jasmineRw22
A little ball of fire.  She's cute and DJ Guy did her wrong stringing her along just to get into the RW house (that's what I think).  Glad his cousin came to rescue or we'd be hearing her whine the entire season.  It's bad enough to see her complain about getting no booty on Twitter.  She has handled the fact that the girls in the house have basically completely disrespectful very well.  I don't buy that whole do what you want and then confess after under the guise of an apology.  Are you kidding me?  I think Jasmine will have the last laugh this season from her failed conquests leaving her with little drama and little regret.  I don't know what to make of the emotional drinking thing from episode 8, but it seemed like a phase.  Glad she worked that out real quick.  I didn't want here to end up being sent away like they did with Ruthie back in the day.
Ayiiia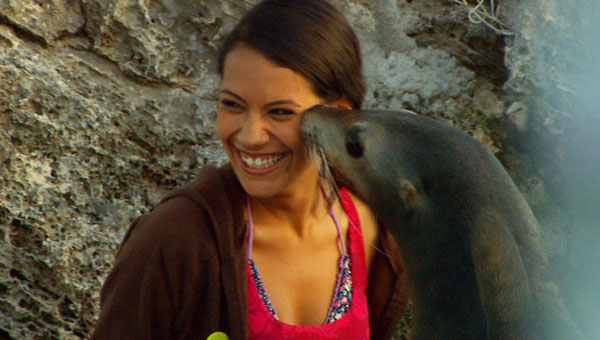 Twitter id:  Ay3amtv
She's who I think is the most attractive girl in the house, but everyone's smitten with Jonna instead.  Anyhooz, another fire pistol who freaked us out when we found out she was a cutter on top of everything else.  Self mutilation is no joke.  With that said, she seems to be all over the place.  So she's in this "open" relationship with her boyfriend Ryan at home.  Even in my single days, I never could understand that.  It's an oxymoron.  Just break up, do the show with no strings attached, and go back home to see what happens.  I don't know about this bicurious thing with her either.  It seems like this is just another affection and attention grabbing thing for her to be chalked up to growing into her own self.  I wonder if lesbians get mad at these kind of bicurious college girls, 'cause I kinda do.
Emilee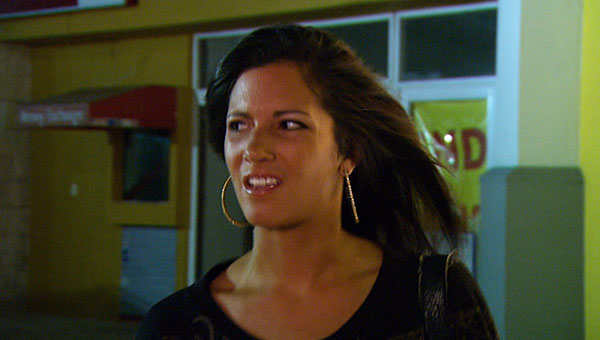 Twitter id:  emileeonmtv
Other than her make out with Ayiia, nothing really exciting has gone on with her this season.  She's just there in the mix with the girls not really adding or taking away from the drama.  Yawn!  Moving on…  🙄
Thoughts on the RW Cancun ladies this season?
Thoughts on the RW Cancun season in general?
Lovin' or Hatin' those damn headbands the gals keep wearing around their heads (oops! might've entered a little bias in that question…hee hee!)?

Stay tuned, more RW Cancun posts to come!
Related posts/websites