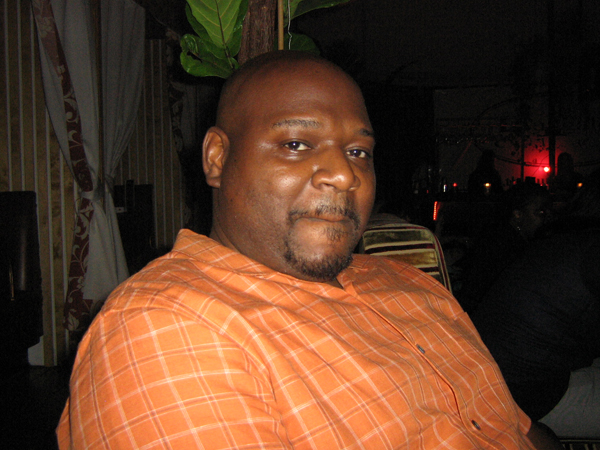 I literally raced from the airport to try to catch at least a little bit of this screening and meet filmmaker Angelo Bell in person, but I got there at the end.  In any case, there will still folks mingling and enjoying themselves and the buzz was that "The Broken Hearts Club" is a great flick.  I now own a copy and will post my own review once I get to watch it.
Here's an impromptu group photo taken at the end.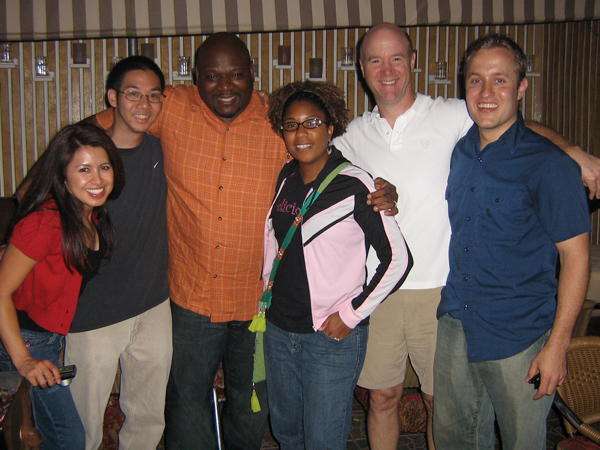 Rebecca from The Bungalow Club conducted a brief, impromptu interview with Angelo Bell that I'm posting below.
For a full event recap, click HERE.
Related posts
Ifelicious.com– Artist to Watch: Interview with award winning writer and filmmaker Angelo Bell
The Broken Hearts Club website– www.brokenheartsclubfilm.com
Angelo Bell's website– 1001 Positively True Stories of an Indie Filmmaker
Angelo Bell on Twitter– @angelobell