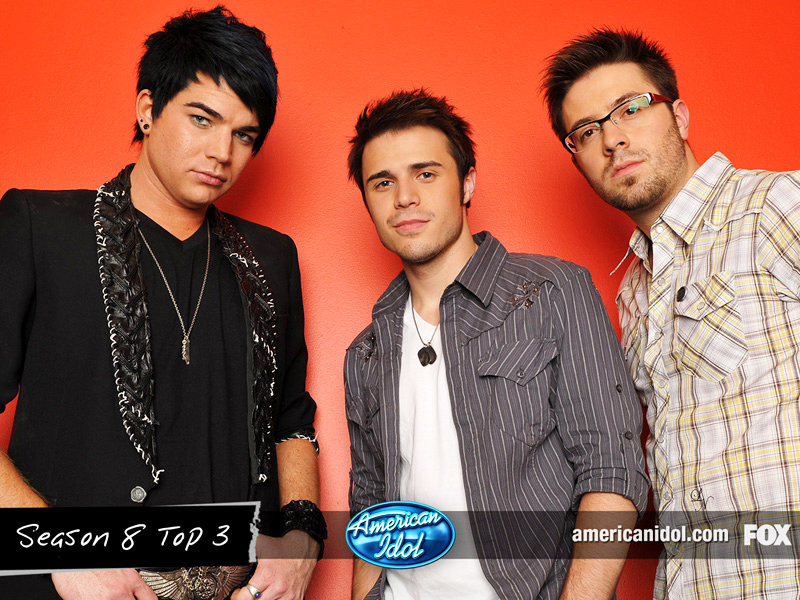 Forget about Paula Abdul and her new single "I'm Just Here For The Music" (ya, right) or denial about prescription painkillers addiction for a moment and let's focus on the real talent.  It's not the bottom 3, it's the final 3.  Danny Gokey, Adam Lambert, and Kris Allen round out this season of American Idol's top 3.
Which 2 are going to the finale?
Are you happy with this year's final 3?
I've been going with Adam Lambert and Danny Gokey.  My hubby has been going with Adam Lambert and Kris Allen.  I have to admit that Kris Allen's success has kind of caught me by surprise.  He definitely has the American Idol look and the potential to throw an upset over the predicted Adam Lambert (when does the predicted winner ever win? always seems like some upset in the last few weeks throws things off.).
We shall see…