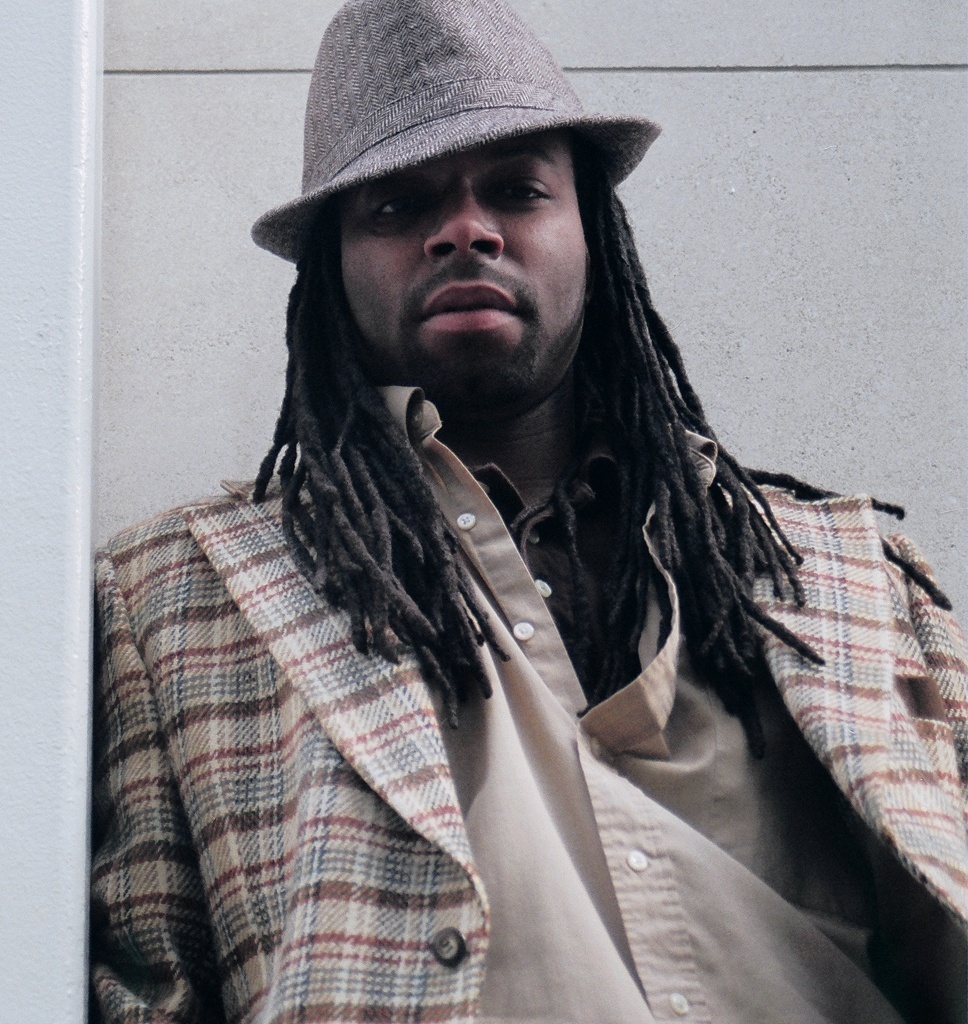 Illogic may not be a household name to you now, but he easily could be once you get a taste of his latest album entitled Diabolical Fun set to drop on March 24, 2009.  A native of Columbus, Ohio, Illogic was headfirst in the rap game until about 4 years ago when he tiptoed off the scene to focus on family first after missing the birth of his 3rd child while on tour and music came first.  That's not an easy decision for someone who was quickly gaining street cred having been named one of URB Magazine's Next 100 in Spring 2003 which included Kanye West and others who have gone on to great success in hip hop.
I got in [URB Magazine's Next 100] after 'Got Lyrics?' and I thought it was a great honor, and seeing all of those people now that were in that same issue with me, you know, I feel like I was just a late bloomer.  Now I'm ready to be a household name and people know who I am.
For those of you who remember Illogic back in the day, he's bizzak with a vengeance!  😎
I have previewed the album, and here's my Ifelicious 2 cent$:
(definitions from Merriam-Webster dictionary)
With a fresh outlook on life, Diabolical Fun shows a matured yet fun loving side of Illogic that was not as apparent in his earlier albums.  It's definitely an album that you can play from end to end and then all over again.  With springtime peeking around the corner, this is perfect grab for the BBQs, washing the car, cruisin' the avenue…or gardening like I did over the past weekend.
Columbus Rap Scene
As a gal who grew up in the mid-Atlantic states surrounded with city names like Baltimore, DC, Philly, and New York, it was hard for me to adjust here to a relatively subdued urban lifestyle.  One of the most memorable moments of my chat with Illogic was his recall of the rap scene in Columbus, back in the day, and how strong of a presence it had.

The thing is, the scene here has kind of slowed down a lot.  When I was coming up, when I was 13 and 14 and 15 years old, we had a place called the Groove Shack.  Have you heard of the Groove Shack?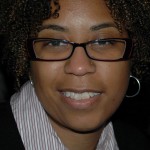 No, I haven't.

Ok, the Groove Shack was one of the only hip hop stores we had in Columbus, and this was like '92, '93 and every Friday they would have an open mic set that they would record and actually air on a public access tv station.  So, that's really where I basically got my start and began to start meeting people in the scene because, you know, I was rapping but I was at home, I was doing it in church.  I wasn't really involved like that.  I saw the show on tv and I would watch it every Friday and [I wanted to go on it but] I was too young…my mom really wouldn't let me go but… I was like "Mom, let me go, I could be on tv"…so she let me go down there every now and then…

…There was another store that was called Thieves World that was opened by this guy named Adrian, and they sold everything from caps for graffiti writers to really hard to find magazines, books, music.  Then in the back of Thieves World there was an old performance kind of venue.  It was real grimey, real dirty, but there was a space back there that had a stage, and that was the place to be for probably about a good 2 or 3 years, in probably '95, '96 time.

Then there was Bernie's, The Smiling Rhino, you know there have been these places that have been the mecca of our hip hop and we don't have those places anymore.  The [hip hop] scene has kind of dispersed.  You know, everybody in the scene still knows each other, but there's no central location where we all meet once a week anymore.  Bernie's went strong for I think 7 or 8 years.  Bernie's was the place.  I mean Phife Dawg performed at Bernie's.  That's where people came.  When they came to Columbus and they wanted to hear hip hop, Sunday nights at Bernie's.  It was run by DJ Przm, DJ Pos2, and Lozone.  DJ Przm was actually my tour DJ.  He passed away [in 2007] due to heart complications.

As I did more research about DJ Przm and Bernie's, after this interview, I realized that DJ Przm had a major influence in Columbus on hip hop.  Here's a link to a blog post in Cold Rock Da Spot (coldrockdaspot.blogspot.com) regarding DJ Przm's death and more about the height of the hip hop scene in Columbus (JAZ AND ELITE NET PRESENT DA TRUE DEFINIITION OF RW-R.I.P. DJ PRZM).  The comments are just as informative as the article and include a copy of the statement that Blueprint put out regarding DJ Przm's death.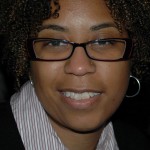 I see that you've picked Skully's for your album release party.  I still haven't been there yet, even though I live nearby.  I don't know why, really.


You haven't been there at all?
You would have thought I committed a cardinal sin to which I had commenced to hemmin' and hawin' about why I hadn't been there.  "See what had happened was…"  LOL!  😛
…and, no, I still haven't been through there yet, but I promised to do so before Illogic's album release party on March 27th so I still have a couple of weeks.
Competing Priorities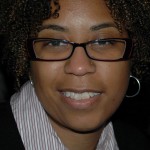 Tell me about the exact moment when you realized that it was time to turn your attention back to your wife and children.

I had to go out on the road.  My wife was pregnant, and we were basically homeless.  I lived with my mother at the time…I missed the birth of my third child.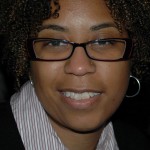 Ya, I read that and realized that was probably difficult for you.
Illogic went on to explain how he felt caught up in the tour lifestyle which is accompanied by partying, drugs, and alcohol.  Fortunately, he did not sink into the drug scene but he admittedly drank a lot while he was on the road, and that was one of several factors that made him begin to question his priorities.

I'm in a hotel room on the other side of the country and my wife is giving birth to my son.  That made me really think like 'what am I doing here?'  'Why am I not back at home with my wife and my newborn son?'

About a week after [my son] was born, we had a show.  I believe it was Kentucky.  At the end of every night, everyone that was on the tour would do a freestyle session.  It [was my turn], and I started freestyling about my son, and I had a huge breakdown on stage in this freestyle.  It's all been recorded, too, I have it on video, but it…really put everything in perspective with everybody on the road with us because there were a few other people that had children that hadn't seen their kids, and we were coming to the end of the tour.  It was just one of those things where I had to make that choice of what was more important, my music right now or my family?

When I got home from that tour, I held my son, and it took about a month for him to be used to me being there because I was gone.  My other 2 sons were still young so me coming back was kind of weird for them because I hadn't seen them for a month and a half.  At that point, I just thought if I'm going to do this,  I have to wait until they get older, until they understand what's going on, and make sure my wife is taken of because her staying at my mother's house, newborn baby…You know, I just felt like I wasn't doing my job as a husband and as a father.  I was out there living my own life and I had 3, well 4, other lives out there now that were dependent on me.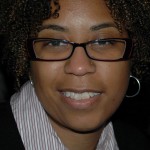 How long was it between the birth of your third son and the time you actually got to see him?

Uhm, about 2 weeks.
After much soul searching and advising from others, Illogic decided it was time to take a break and focus on family.  Temptation struck just a week after being home when he was invited to go on another tour with a booking agent that had taken a great interest in him and promised more "milk and honey" as Illogic elevated towards mainstream success.  It weighed heavily on his heart, but Illogic ultimately declined the opportunity.  After that, he explained that he didn't receive calls about touring for a long time, so he didn't have to face that decision over and over.  Rather, Illogic was able to fade to the background of the rap scene for a bit, still producing music on occasion, but not at the level of commitment that he devoted in years prior.  It was time for Illogic to "Man up!"  He got a job, moved his family out of his mother's house, and spent time at home with his 3 boys and wife.
Second Time Around…
A few years later, Illogic is as ready as ever to bring the good shit back to hip hop.  Lord knows, we need some radio friendly, family friendly rap that's just as good as the variety that leaves you wondering if you just sold your soul to the devil by singing along.  Hip hop has now been around long enough to span generations.  Illogic's Diabolical Fun connects old school to the new school hip hop-heads with a classic hip hop sound that has long been in the underground "backpack rapper" scene, but has seen a resurgence as hip hop undergoes its next evolution.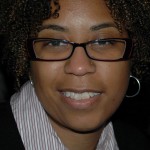 How's your wife about you resuming your music career?

I really got into my family, and our relationship is greater than it's ever been, to the point where she's excited about me going on the road.  When I was on the road before we would argue a lot, but now she's excited for me.  She's very supportive of me.  She's even bought me luggage for when I go out on the road.
We laugh together as I joked that she was probably buying that luggage saying "Get out of here!"  😉

No, but she's excited.  She bought me a cordless microphone for Christmas. She's doing all of these things that show me that she's in support of me pursuing this again now because I have become a good father and a good husband, and I understand how not to get caught up in the game again.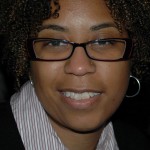 Now all the wiser, what specifically do you plan to do differently when on tour promoting Diabolical Fun?

I'm just a lot more focused.  Before, during that time, when I was doing music full time, I didn't care about anything but getting on stage and rappin' and gettin' paid.  That's all I cared about.  I didn't care what happened behind the scenes.  I didn't care how the tour got set up.  I didn't care who my publicist was.  I didn't have relationships with these people.  I only had a relationship with the people at my label and whatever they told me to do, I was like 'ok' as long as I get to rap, as long as I get paid…

…but now, I'm involved in everything from getting the artwork done, to the look of my album, the sound of it.  I'm involved in the mix sound process of every song.  I was involved in everything from the smallest changes in the beats to the largest changes in the beats, and even going with the publicist, going with Dove [of Tygereye Entertainment] was a decision that me and my management team, that we made.  You know, that wasn't a label decision; that was my decision.  I'm taking a lot more on my shoulders, and making a lot more decisions in my career to get where I want to go with my career.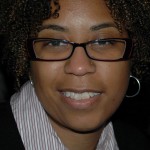 Who's managing you?

My cousin, my producer, and myself, basically.  We have a management company called Voice of Reason Management, and we're basically managing all of each other.  My cousin technically has the title of being my manager, but it's a collective effort between Blueprint who's the head of Weightless [Recordings], Ill Poetic who's my producer, and Shon Harper who's my manager.
Diabolical Fun…
Illogic shares what we should all be expecting from his upcoming album.

This album is called Diabolical Fun, and it's produced by Ill Poetic.  It's coming out on Weightless Recordings on March 24th.

In comparison to my other works, I feel like it's a lot more, I hate this word but 'accessible.'  I feel like it can broaden my fan base.  You know, it's not as dense, not as dark as my previous music.  It's a lot lighter.  It's a lot more fun because I'm in a brighter, more happy time in my life.  I really think this album reflects where I am in my life, and really where the people around me are in their lives also.   I'm excited about it, very excited about it.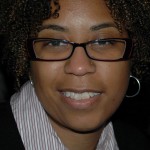 I feel like it has kind of an old school vibe to it.

Ya, I mean I think it's a good throwback to '95, '96, '97, like up to that '99 era right before Puffy took over, you know what I'm sayin'?  I think it's a really good reflection of a time when hip hop was fun.

Want More??…
You can check out more of Illogic's work through the following:
Myspace– www.myspace.com/illogicone
Weightless Recordings– www.weightless.net/site/
Tygereye Entertainment– www.tygereye.net/illogic/
Twitter– twitter.com/Illogic614
Reverb Nation– www.reverbnation.com/illogicone
Illogic's blog– lllogical Train of Thought
CD Release Parties–
Friday, March 27, 2009
Skully's Music-Diner
Columbus, OH
www.skullys.org
iTunes Music Store
…and of course, right here on Ifelicious.com– ifelicious.com/?cat=2347
Thank you, Illogic, for taking time out of your work schedule to speak with me.  I look forward to finally meeting up with you in person at your cd release party.  It was a pleasure to interview a stand up guy who weathered the storm to be blessed with 7 years of marriage and 3 beautiful sons.  I don't get to share stories like yours often enough.
Thank you, as always, Dove at Tygereye Entertainment for generosity, mentoring, and friendship.  You have a fantastic array of artists you promote, and I look forward to continuing to write about them.
~Ifelicious
Related articles